Catching up on Recent Finishers
by Charlotte Gann & Race Committee, July 24th, 2022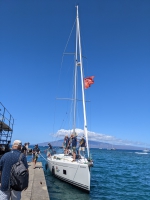 Since late on Friday night, two more boats have finished. Flow arrived just before midnight on Friday, some of us missed being present at her arrival (so sorry) but caught up with her on Saturday morning when she cleared customs at LYC and enjoyed a fine meal before joining all the rest of the crews at the Awards Banquet. More on this later. Just a short time ago, Millennium Seagull arrived at Lahaina and a happier crew you probably couldn't find.
Flow finished on July 22 at 23:36:42; Stuart Horak's Dehler 36 SQ, racing for the Bowen Island Yacht Club, has a crew who have raced together for several years, which absolutely shows in their achievement of this Vic-Maui International Yacht Race. They brought the brains, they brought the brawn; skipper Dr. Stuart Horak (who is also the Vic-Maui fleet medical officer – thanks SO much),Dr Sean Staniforth, Dr. Martin Roos (all with Lions Gate Hospital, Daniel O'Brien (partner with pwc Vancouver), Lukas Chrostowski & Andrea Damascelli (who's previously done the Vic-Maui), both professors with UBC. Like most of the boats racing in the competitive Racing Class of Vic-Maui, the boat is pretty stripped-down inside, nothing much is given to creature comforts and bags of sails sometime serve as the mattress.
Millennium Seagull finished on July 24 at 09:08:10; To a cheering crowd at the Lahaina Small Boat Harbor, Bruce Townson's Hanse 418, Millennium Seagull, set foot ashore this morning in the sun. The crew of seven were handed icy cold champagne and within seconds, the first cork was popped and family and well-wishers were included in the sparkling shower. The fellows had so many adventures together, from a fantastic array of sea life large and small to swimming in the Pacific Ocean with only sharks to observe, SIX squalls in one night, fishing for mahi mahi. And along with the champagne, their wish for cold beers were granted immediately. Skipper Bruce Townson's dream crew of Graham Ross, Ryan Gandy, Christian Cotichini, James Pettit, William John McDowell, and Chris Theed bonded in this adventure.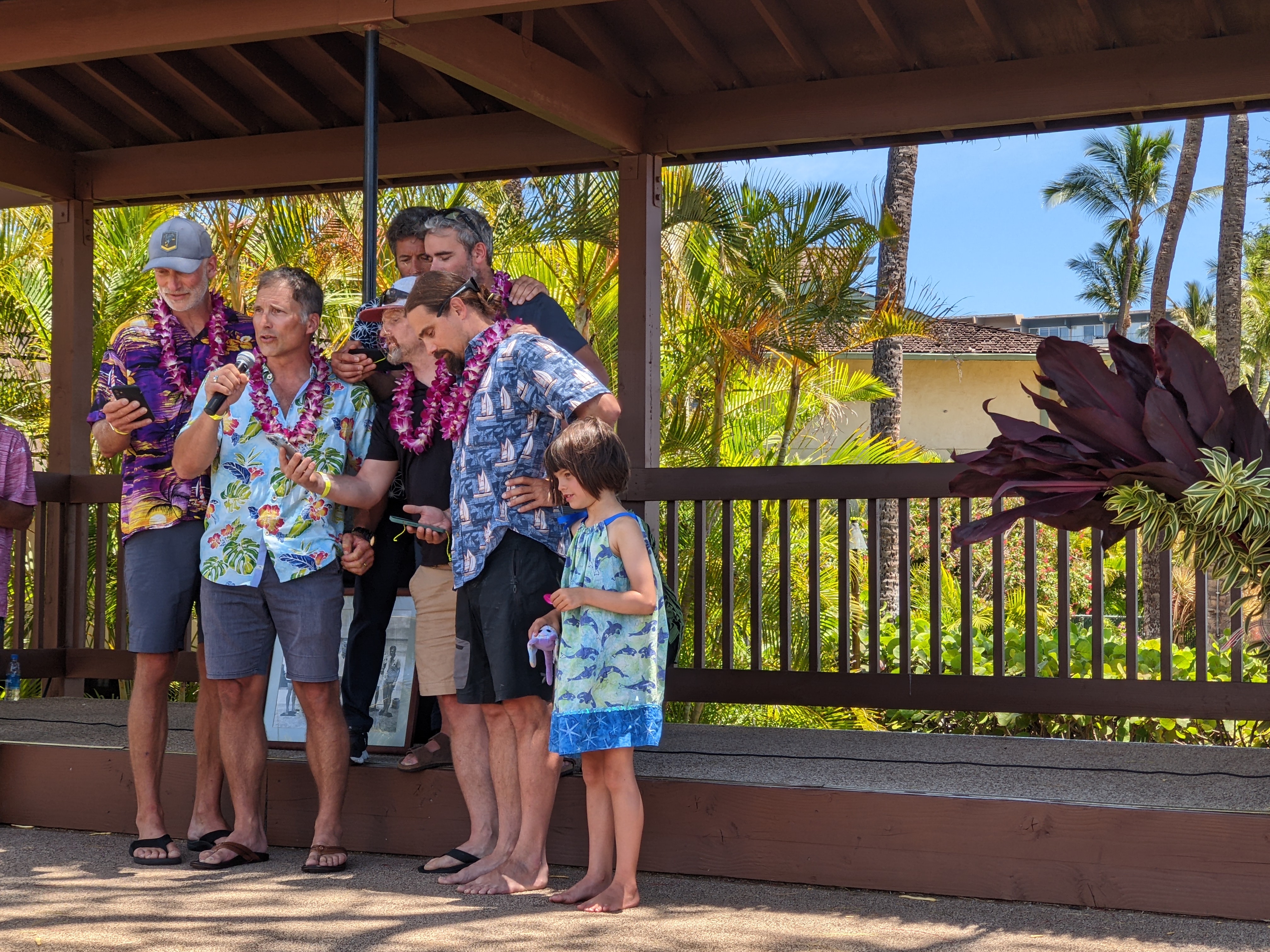 Flows crew sang a lovely sea shanty at the Awards Banquet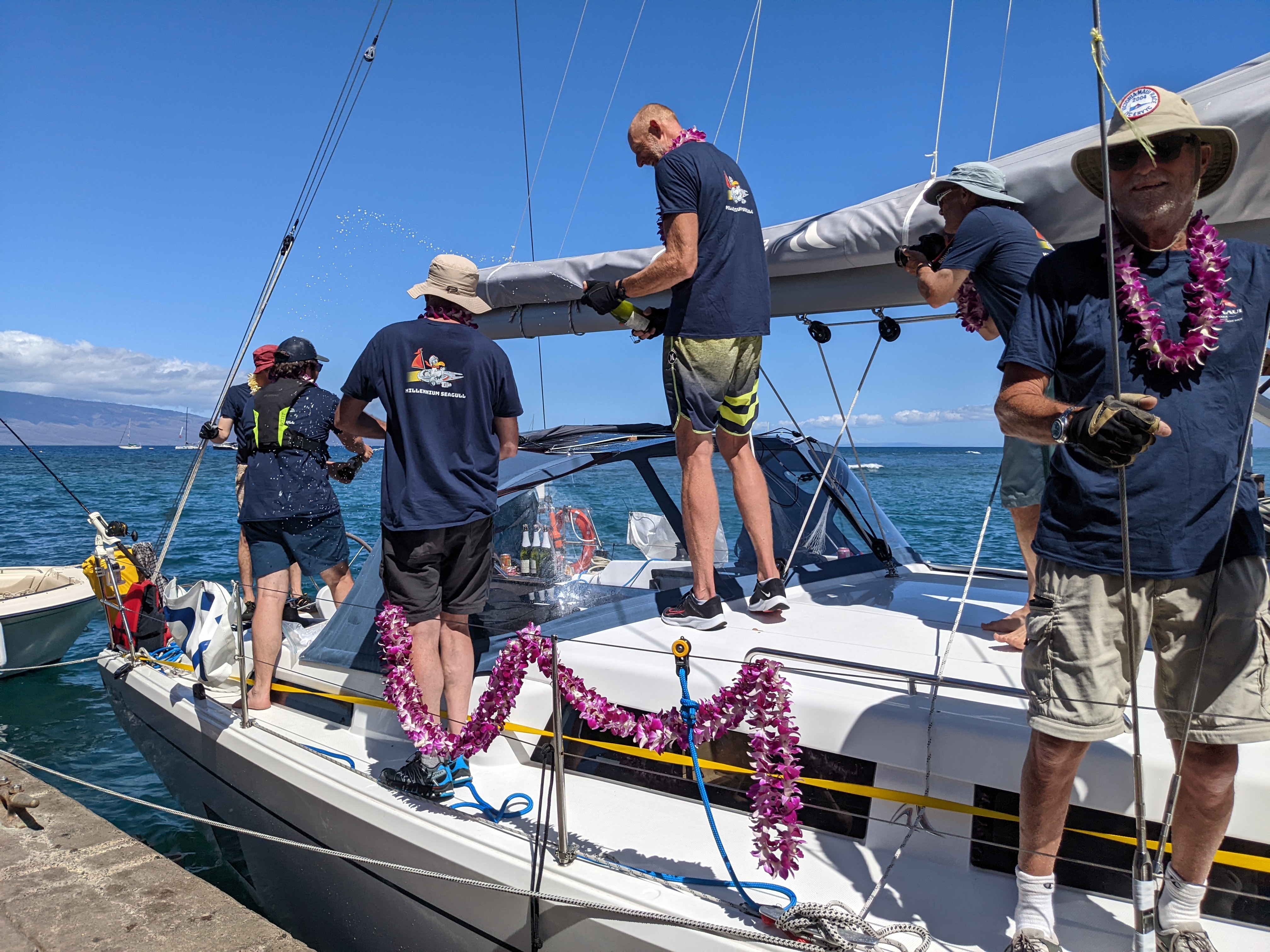 This is the champagne sailing Millennium Seagull had heard so much about