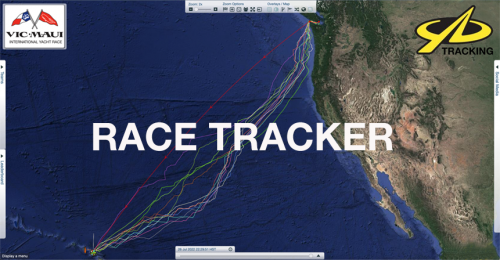 Featured Yacht Profile
Amun-Ra (2022)

Type
: Beneteau Oceanis 45
Skipper
: Ben Homsy
Port
: Vancouver, BC Canada
Blog:
1 articles posted
Ben Homsy; Owner / Skipper - Ben is ultimately responsible for bringing together this motley crew. Australian-born, UK and Canadian citizen with an impeccable taste in both teak decking and lasagna. Ben has skippered charter boats over the past 20 years. As a recent entrant into the Pacific North West sailing circuit, this will be Ben's first year participating in the Vic-Maui and other local inshore racing.
Rob Bergman; Watch Captain / 2nd In Charge - Rob is a fellow Australian who recently moved to Vancouver with his family. An avid sailor and nature-lover who grew up around sailboats. This will be Rob's first Vic- Maui and major ocean crossing, after participating in the 2021 Cascadian Convoy and the 2022 Southern Straits on SV Amun-Ra.
Brenden O'Reilly; Trimmer / Fishing - Brenden joins the crew of Amun-Ra with a sound knowledge of boats powered by noisy engines - but we have decided not to hold this against him as apparently he is a master fisherman. This is Brenden's first season sailing and racing in the Pacific North West.
Olivier Corbeil; Trimmer / Bowman - Despite being the youngest crew member (and the only one who can touch his toes), Olivier has over 3000 nautical miles sailing offshore and has raced international level dinghies for 10 years. Olivier has been navigator on a number of boats and crew on a J/22 during the J/22 Worlds in 2016.
Donald Scott; Trimmer / Engineer - Don has literally thousands of miles of cruising. His racing experience includes the Van Isle 360, Southern Straits, Swiftsure, SOAR, Anvil Island, Round Bowen, and Bird Island (Australia). He is also very handy with white electrical tape.
David Verlee; Trimmer - Hailing from Bowen Island, David joins the team at Amun-Ra with extensive sailing experience. He is a 25-year member of RVYC, having raced in the club's Wednesday nights on Virago.
[Read More Yacht Profiles]