Crew Login
Please enter a valid username and password. Thank you.
Tweets by @vicmaui
Shackles & Cotterpins e-Newsletter
Featured Sponsor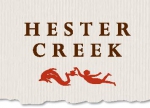 Featured Yacht Profile
Tianti (2020)

Type
: Bavaria 37
Skipper
: Rob McMynn / Matthew Lane
Port
: Vancouver, BC, Canada
Blog:
1 articles posted
Tianti, a 2000 Bavaria 37, will be in its first official race, competing in the 2020 Vic Maui, however her crew is not new to racing or sailing. The crew is mostly made up of members from the Vancouver boat Hurricane and has competed in many Southern Straits and countless other long and short distance races.
Currently, one of our crew is competing in the Southern Ocean leg of the Clipper around the World race. In addition, another of our crew members previously completed the Pacific leg of the Clipper Race.
Tianti doesn't plan on returning to Vancouver after the race, she will continue on to the French Polynesian islands. The Vic-Maui race seems like a good way to kickstart her journey. Skippers are Rob McMynn and Matthew Lane.
[Read More Yacht Profiles]
Weather