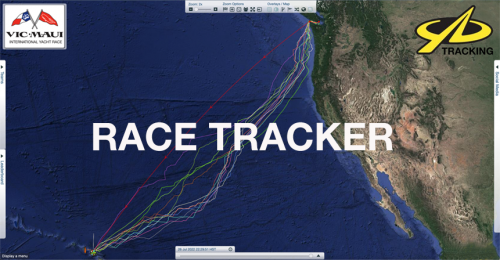 Featured Yacht Profile
Annie M (2022)

Type
: Amel Mango 52
Skipper
: John McCarthy
Port
: Santa Fe, NM
Blog:
1 articles posted
The Annie M crew has a wealth of experience to contribute to the Vic-Maui 2022 race. John McCarthy, the captain of Annie M, is a lifelong sailor with experience racing Snipes and J24s, as well as cruising on a Swan 47 and, of course, an Amel 52, the Annie M. His boat has been beautifully restored and named after his beloved wife of 60 years.
Steve McCarthy brings years of racing and cruising experiences from sailing many seas. He's also a sailmaker and, since 2004, owner of Hogin Sails located in Alameda, CA. In addition to working with sail lofts from Seattle to Santa Cruz, he has raced on Moore 24s and J24s and cruised on a Swan 47 across Europe. Our sails are in good hands with Steve as a sailor since he was a wee one.
Steve Summers is an instructor at Seattle Sailing Club, an Outward Bound teacher, and a National Outdoor Leadership teacher with experience sailing long voyages requiring an excellent ability to handle a variety of conditions and personalities. He's also a Wilderness First Responder and a well-respected navigator in the Pacific Northwest. A calm soul called to the wild, Steve seeks adventure, and Vic-Maui is one of the adventures he's ready to tackle.
Callum Hally is focused on sailing when the opportunity arises. In the past five years, he's sailed more than 500 hours on a variety of boats such as a Catalina 22, J35c and an Andrew 53 to name a few. Through his previous job with Seattle Sailing Club supporting the customer's experience, he became passionate about being on the water. He's an excellent crew member with an insatiable thirst for reading, which makes him a fascinating conversationalist, wise beyond his years.
Bill Busch participated as "old goat' status for Mackinaw races. He's had a 1st place PHRf overall, 1st place in j105 class, 1st place j120 class. He's looking forward to sailing a long ocean passage. He recently completed his International Offshore Safety program at St. Petersburg Florida Yacht Club. Bill is known for his kindness and patience.
Sarah Mackay, a lifelong sailor who learned at a young age the art of not getting seasick and never getting bored. She's a crew member, communicator and, on occasion, cracker of jokes at which she's the only one laughing. She has raced on J24s and J30s, crossed the North Sea and cruised throughout Europe on a Swan 47, and explored the Pacific Northwest on an Amel 52 named Annie M.
We are busy preparing the boat (and ourselves) for this epic journey. This year, Annie M will be entered in the Pacific NW Offshore Yacht Race and the Swiftsure Yacht Race leading up to our start date of the Vic-Maui International Yacht Race in early July.
[Read More Yacht Profiles]