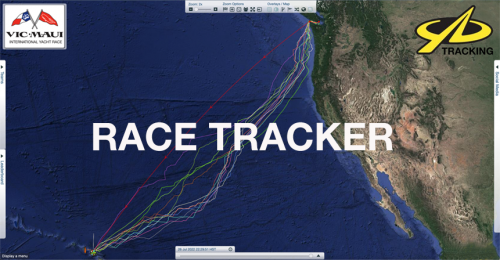 Featured Yacht Profile
Planet Express (2022)

Type
: Beneteau 43
Skipper
: Adam Serediuk
Port
: Victoria, BC Canada
Blog:
1 articles posted
Planet Express second boat to enter.
Adam Serediuk will skipper and navigate Planet Express to Maui in the 2022 Vic-Maui. Adam sailed the return trip in 2018 and is looking forward to "brochure sailing conditions" as advertised on the poster before sailing back to Victoria again.

He is joined by a wholehearted crew which has experience in over 15 Vic-Maui events, including Carl Blouw as 2IC and tactician, Safety at Sea instructor Vern Burkhardt, RYA Yacht-Master Hayley McIntosh, who serves in the Canadian Coast Guard, and additional Vic-Maui alumni Bill Jones. Maggie, Jaimie, and Michael round out our team!

If you've sailed with us before, you'll know that we are all looking forward to the "Planet Express Experience." We're working on a better acronym.

Planet Express sails under sail number 1958 in honor of Adam's mom, Sue; cancer took her away from us before her time in 2020 and serves as inspiration that life is short. Seize the day, and live your dreams.

This year, Planet Express will be entered in the Patos, Southern Straits, and Swiftsure events leading up to our start date in July.

Safe. Fun. Fast. We'll see you at the start line and in Lahaina! Why not? Just get it done.
[Read More Yacht Profiles]