PRESENTING & HOST SPONSORS

The Royal Vancouver Yacht Club is located at 3811 Point Grey Road on the south shore of English Bay on Vancouver's waterfront. Established in 1903 and renovated in 1978 and 1997, the club has 4400 members and is known as the "sailing capital of Western Canada". RVYC has a long history of hosting regattas and an international reputation for excellent race management and on-shore activities.
The Royal Vancouver Yacht Club web site offers complete information about the club.
Website: http://www.royalvan.com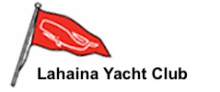 Lahaina Yacht Club
In 1965, at the old Anchor Cove on Front St, a small group of sailors got to drinking & talking (as sailors will) and the Lahaina Yacht Club was born. Soon a fleet of sunfish were purchased and races were taking place off of the beach next to the Lahaina Broiler. In 1967 an all-volunteer group of LYC members took a building (an old laundry) that was tumbling into the ocean and built the clubhouse at 835 Front St. There have been several renovations over the years most of the work being done by members. LYC is host to two major events. Annually we hold the Lahaina Jackpot Fishing Tournament where we have had as many as 150 boats competing for more than $20,000. Bi-annually we host the finish of the Vic-Maui Race, known around the Pacific as having the best dock parties for each yacht that completes the race.
Please visit the Lahaina Yacht Club web site for more information about the club.
Website: https://www.lyc.us
---
GOLD Sponsors

Pacific Yachting
For over 40 years, Pacific Yachting has been the voice of boating in British Columbia. Good luck to all Vic-Maui participants!
Website: https://www.pacificyachting.com/
Martin Marine
Vancouver's Favorite Marine Store since 1964
For over 50 years Martin Marine has enjoyed catering to the needs of the local boating community.
Come visit us at our new location: 1176 Welch Street, North Vancouver BC V7P 1B2
We have plenty of free parking along the side of the building as well as out back.
Phone: 604-985-0911
Website: http://www.martinmarine.ca
Email: Martin Marine


Ralph's Radio
Dedicated Marine Division * Mobile Marine Fleet
Vancouver and Victoria Locations
Ralph's Radio carries a wide variety of communications products including an extensive line of Satellite telephones, modems and accessories for major satellite networks including Iridium, Inmarsat and Globalstar. If there is something you are looking for but do not see, please contact us.
RALPH'S - 72 YEARS STRONG!
Website: https://www.ralphs.ca/marine-audio/

GlobeSec Advisors
GlobeSec Advisors is an elite security consulting company that specializes in providing close protection for its clients through discrete personalized services. GlobeSec analyzes your close protection needs for business events, employee travel or unknown risks and deploys specialists when you need them and where you need them. Operatives perform rapid site assessments to develop response plans that protect clients in potentially hostile environments.
Operatives work home and abroad, in both low risk and high risk situations. GlobeSec consultants can help you make informed decisions about your protection, security, and risk countermeasures.
GlobeSec Principal Consultant and lifelong sailor Tim Slater made his first long distance sailing trip as a teenager, when his family sailed from Vancouver to New Zealand. His continued love of sailing has evolved to yacht racing, to which he brings his business expertise and security-conscious approach to life.
The opportunity to support the 2024 Vic-Maui Race as a Gold sponsor is a double pleasure for Tim, who will skipper New Haven in the race.
Website: https://www.globesec.ca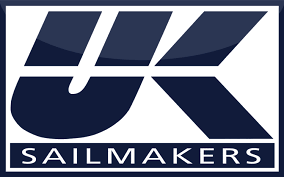 UK Sailmakers Northwest
UK Sailmakers Northwest blends the best of global experience and local craftsmanship. Formerly known as Hood NW, the Company was started 35 years ago to bring the latest technology to Salish Sea sailors and we continue this mission today.
As sailmakers we don't produce sails for boats, we design and craft sails for your boat. Our comprehensive and versatile product line allows us to manufacture sails that suit your requirements and expectations.
As a longstanding loft within the UK Sailmakers Group, we're able to draw from a worldwide pool of knowledge and experience. A lot has changed in sailmaking over the years, but "fast that lasts" still rings true in everything we do.
We continually strive to improve our service and product line as well as invest in the events and clubs that make our local sailing scene so amazing and unique.
Website: https://www.uksailmakers.com/lofts/northwest/
Email: UK Sailmakers Northwest

Haslett Financial Inc.
Who We Are
At Haslett Financial, we realized a long time ago that one person can't do it all. It is impossible to be an expert in all things. The financial services industry is particularly challenging due to its many facets – insurance, investments, financial planning – and with the constant changes taking place both by regulation and product enhancements Haslett Financial is adapting to these changes to continue to help our clients. Each of our advisors and staff has a specific role and focus on performing their job to the best of their ability. This allows us to provide unparalleled advice and service to our clients. Our clients are unique, and so are we.
"We look forward to meeting and working with you, and providing you with a comprehensive and unbiased approach to insurance and financial planning"
Website: http://www.hassolutions.com

The best way to SEE Maui is SEA Maui!
---
At Sea Maui, we like to do things just a little differently than the rest. For starters, we're more like your extended family or new best friends once you're on board. You're here to have a good time, learn about the ocean, Maui, whales (seasonal) and all that good stuff. We're not operated by the corporate suits; we're a team of like-minded, fun-going, salty sailors that absolutely love our jobs and all the cool people we get to meet! When you come on a trip with us we promise to do everything in our power to make sure you have the time of your life out on the water.
Website: https://seamaui.com/
---
SILVER Sponsors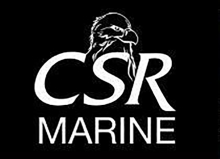 CSR Marine
Puget Sound's Favorite Boatyards. Two locations in the Seattle area. Collision damage, fiberglass repair, gelcoat and paint services. In-house mechanical and rigging, bottom paint. Haulouts to 80 feet.
At CSR Marine, we're acutely aware of the unique relationship between boat owners and boatyard. After all, you have to trust us to take precious care of a major investment, and in many cases, it's much, much more than that. CSR has a hard-earned reputation for quality, timely repairs, competitive pricing and integrity.
Website: https://csrmarine.com/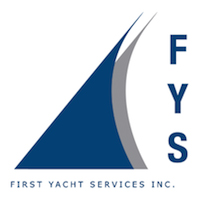 First Yacht Services Inc.
Based out of Vancouver, Canada, First Yacht Services provides specialty marine services for British Columbia and the Pacific Northwest. We specialize in yacht commissioning, Webasto Marine heating systems, Raymarine electronics and electrical upgrades. We proudly work with Grand Yachts.
We measure our success by the satisfaction of our customers.
Website: http://firstyachts.com/

You're Welcome Aboard at Signature Yachts
When you're in the market to buy or sell a sailing yacht in the Pacific Northwest, we would appreciate the opportunity to serve you. Although we've sold nearly a thousand boats so far, what's far more important is the quality of the buying or selling experience you have as our customer.

Our multiple Beneteau Platinum and Island Packet Yachts Golden Wrench Awards will lend you confidence that your purchase, delivery and after sales service experience with us will be a great one! We've enjoyed receiving awards from leading yacht builders in the world recognizing us for superior customer service and these awards are a direct result of customer feedback about your buying experience.
Website: https://signature-yachts.com/

Harken
Harken, Inc. is a leading manufacturer and marketer of quality sailboat hardware and accessories.
Harken gear has dominated such events as the America's Cup and Olympics. Harken blocks, travelers, furling systems and winches can be found aboard everything from the smallest dinghies to the largest megayachts and cruisers.
Headquartered in Pewaukee, Wisconsin, Harken manufactures in the USA and Italy. Its network includes offices in 48 countries, with group offices located in Australia, France, Italy, New Zealand, Poland, Sweden, the United Kingdom, and the United States (Rhode Island, California, and Florida).
Harken website: http://www.harken.com/
Harken is distributed in Canada by Western Marine Company, www.westernmarine.com.
Website: http://www.harken.ca/

Pro-Tech Yacht Services
Professional riggers to racing and cruising yachts.
Boat parts & Marine services
Masts, Pulleys, Blocks, Winches, Rope, Wires
Lynnwood Marina
1629 Columbia Street
North Vancouver, BC
Email: Pro-tech Yacht Services
Phone: +1 604 988 3052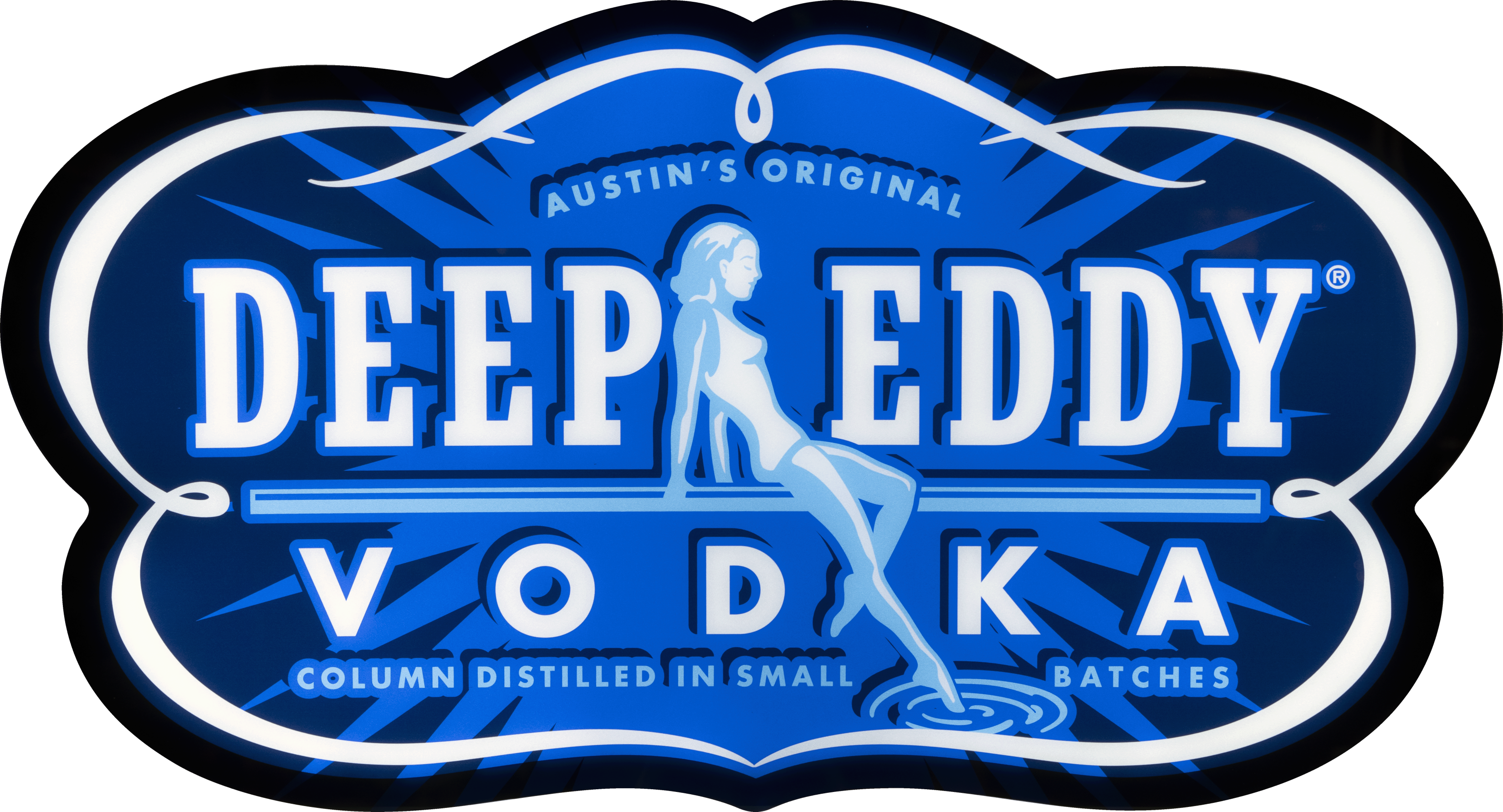 Deep Eddy Vodkas
Our original vodka is made in small batches from the highest-quality corn. We distill 10 times in our state-of-the-art column still creating a cleaner, smoother vodka. Deep Eddy is then filtered gently over charcoal 4 times, ensuring our subtle smooth flavor remains in the finished spirit. We then finish the product using only the finest Texas water, which is about as perfect as water gets! Because we are made from 100% corn, all Deep Eddy Vodkas are naturally gluten free.
For more information, visit: deepeddyvodka.com

Built in 1901 and substantially remodeled to meet BEST WESTERN standards , the Pioneer Inn in Lahaina, Maui, captures the ambiance of the whaling days and the plantation era, with architecture that evokes the tranquil lifestyle of turn of the century Lahaina while offering all the comforts and convenience of a modern hotel.
The BEST WESTERN Pioneer Inn on Maui, Hawaii is a very historic Hawaiian hotel located at the water's edge on Lahaina Harbor (once the whaling capital of the Pacific). The Papa'aina Restaurant sits with great view of the harbor. A few steps from our front door all ocean recreational activities are available, such as whale watching, catch the daily ferry to the Island of Lanai, scuba diving, snorkeling, world class fishing, yacht and submarine cruises, para-sailing, and sun worshiping emanate. No other Maui hotel can offer such convenient access to these facilities.
Website: https://pioneerinnmaui.com/
---
Supporting Sponsors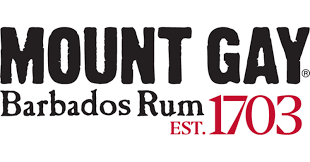 Mount Gay Rum
Mount Gay Rum is the product of 310 years of knowledge, experience and refinement.
The muddled rum drinks of the 18th century were the beginning of the modern cocktail. Tavern bartenders of the time had to be quite creative, using what fresh fruits, sours, and spices were available to make the fiery bite of early rum palatable. Today, the refinement of rum cocktail culture has evolved into a nuanced skill that uses the specific flavour profiles of high-quality Mount Gay Rums to lead the creation of new drink recipes. Blending with the complex character Mount Gay Rums is nothing short of a fine art.
Sailing vessels carried exotic trade from the colonies and introduced Caribbean flavors to Europe and the Americas. This period of shipping was an important part of Mount Gay's Heritage. For centuries ships were the only way by which Barbadian sugar and Mount Gay Rum could meet global demand. Bridgetown, the capital of Barbados is one of the oldest seaports in the Caribbean and the port from which Mount Gay Rum sailed into the glasses and gullets of the world.
Website: https://www.mountgayrum.com/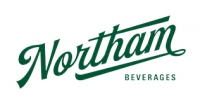 Northam Beverages Ltd.
Started in 2005 out of a passion for craft beer, Northam Beverages resurrected the Bowen Island Brewing & Whistler Brewing Company brands, two pioneers of the BC Beer industry, restoring them to a proud position at the forefront of the craft brewing movement.
Since then, we have identified market opportunities in craft cider, refreshment beverages, and beer, throughout Canada, and have brought those opportunities to life. We also have taphouse restaurant concepts in BC and Alberta to engage with our loyal consumers.
We are proud to have built and grown four brewery brands, two cider brands and several successful "Ready-to-Drink" products. Supported by over 100 dedicated employees, Northam Beverages continues to innovate and grow brands and expand geographically.
Our products are now enjoyed in 10 provinces and two territories and are some of Canada's most successful brands.
Website: https://www.northamgroup.com