July 18 Roll Call & The Adventures of Sailing and Waiting
by Charlotte Gann & Race Committee, July 18th, 2022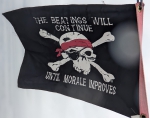 Last night, a review of Peligroso's time allowance was compared to the Notice to Competitors No. 5 time allowances and a discrepancy was revealed. Before the race began, the calculations were redone and a revision was published on June 28 but for some reason the Peligroso calculation didn't make it to the summary revision page nor the YB tracker data. The time allowance will be revised to show Peligroso at 343 sec/mi to match the June 28 details page.
Race Committee will adjust all boats' time allowances on the YB tracker based on the revised Peligroso time allowance. This is unlikely the revision will affect the final, corrected results for Phoenix, the next closest boat. Peligroso and Phoenix have been notified of the change. This is a human error and the Race Committee will NOT be fired, however a keelhaul is being considered but not at the risk of morale. Race Committee is standing by, ready to be hauled when the keel shows up...
Phoenix experienced a nighttime 30 kt squall and saw a tropical bird yesterday – the bird's a sign recognized by ancient mariners that land is nigh. Xiomara also has squalls and are thrilled with the bigness of it all. Squalls are being reported from many quarters – Millennium Seagull, Planet Express, Annie M, and Outbreak's 'YeeHaw' is being heard all across the Pacific. Squalls quickly bring big winds and, although these typically don't last long, they absolutely challenge the crew to be alert because the direction can be very different from the otherwise apparent winds. All boats are holding up well to the conditions. Lurline is flying their blue spinnaker in case you see one out there. They had a great spin recovery by the crew and have now returned to fishing speed.
Food – it's all mahi mahi until somebody gets hurt – wait, what? Amun-Ra – mahi mahi for lunch. Millennium Seagull – mahi mahi on the line but lost it as they tied to bring it aboard (run fish run).
No food – well not mahi mahi anyway. New Haven had no fish today so are having beef tenderloin. Now wait a minute – these are the guys who were seen piling on dehydrated food packets, Have they really improved the stuff so much since the days of army rations that beef tenderloin now comes dehydrated and reconstituted with hot water? That's pretty Jetson's! Annie M – no fishing, no squalls, and horror of horrors – the French Press has a life-threatening injury and needs MacGyver quick...
Flow and Red Sheilla are having their spa days – mani-pedi and deep massages with sunscreen.
Maggie on Planet Express wants party drinks – and we want her to have them.
So many thanks to the Lahaina Yacht Club for today's Waiting Wahine Luncheon, lead by Patti Link and her hard-working team of Kathy Thunholm, Becky Morrey, Lynn Tenney, and Sharon Loveland. The 30 guests were charmed by young Hula dancers and all sang along where possible with master Hawaiian musician George Kahumoku, 5 time Grammy Award winner who has performed with renowned pianist George Winston. A lovely traditional luncheon was accompanied by 'Spa Slippah' cocktails and white and red wine. A very fine event.
Roll Call July 18 at noon HST from the fleet:
DATE

22-07-18

Latitude

Longitude

TWS

TWD

Atm Press

Deg-Min

Deg-Min

kts

Deg

millibar

Peligroso

Finished July 16 at 06:06

Phoenix

24-00

151-39

16

047

1021

Lurline

26-06

142-58

15

043

1021

Red Sheilla

25-49

145-07

13

080

1022

Xiomara

25-06

145-45

16

070

1022

Amun-Ra

24-59

148-36

15

052

1021

Millennium Seagull

26-48

142-34

15

070

1013

Planet Express

26-03

145-04

16

064

1022

Flow

25-18

143-58

16

064

1022

New Haven

29-46

138-01

10

034

1023

Annie M

31-40

141-48

16

060

1023

Outbreak

29-33

149-48

16

066

1023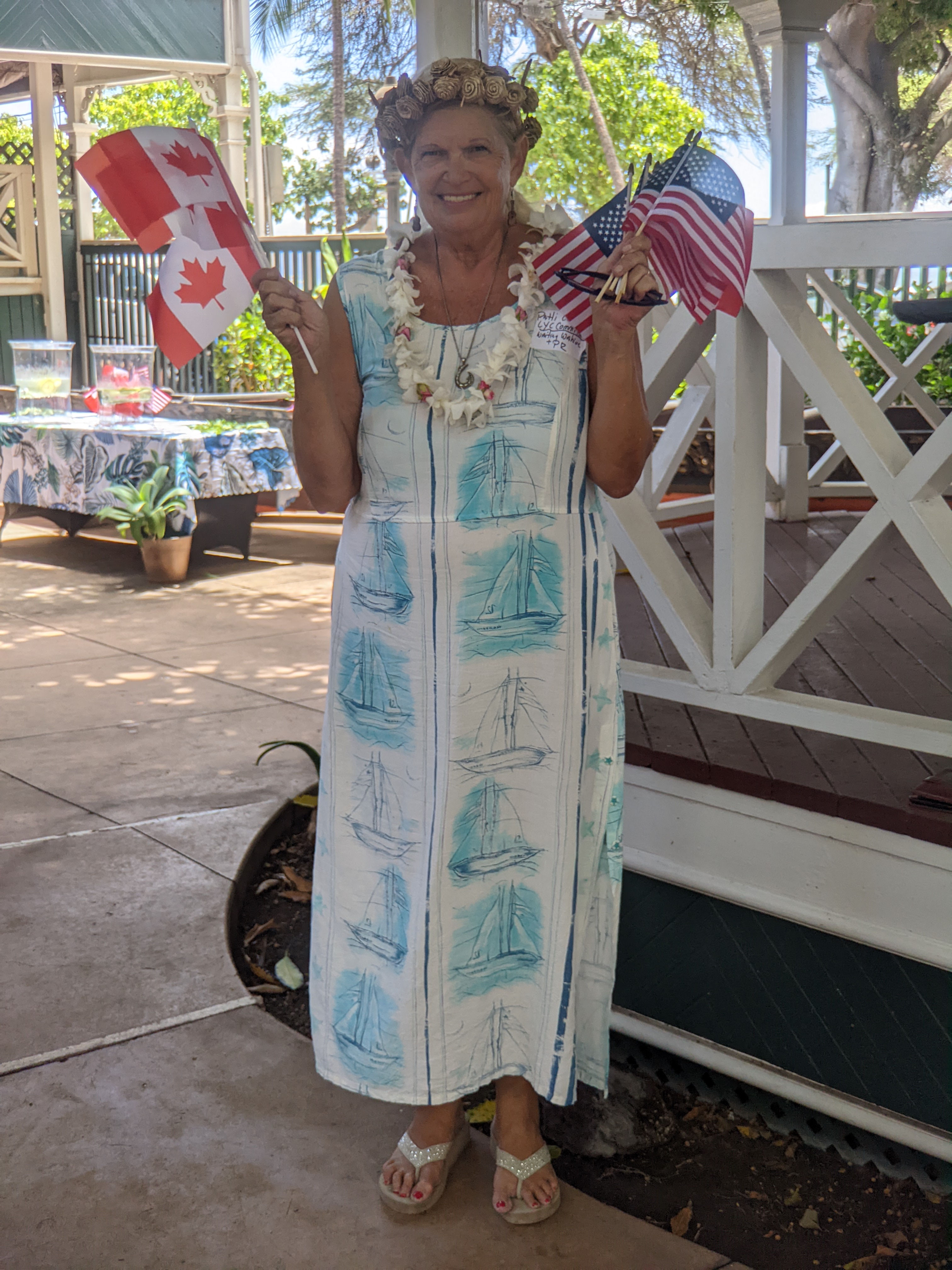 Patti Link was the organizer of today's great Waiting Wahine Luncheon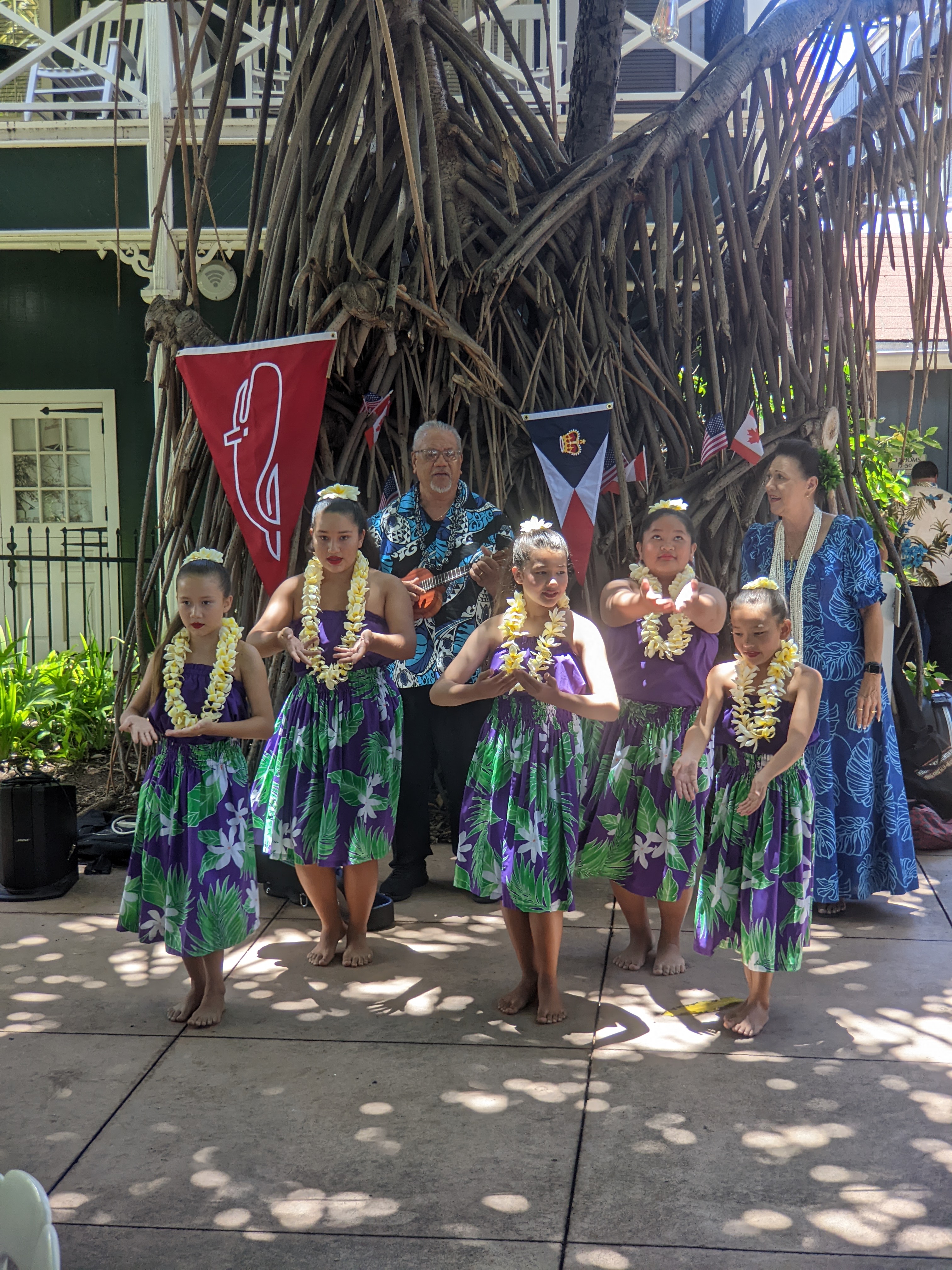 The charming and sweet Hula dancers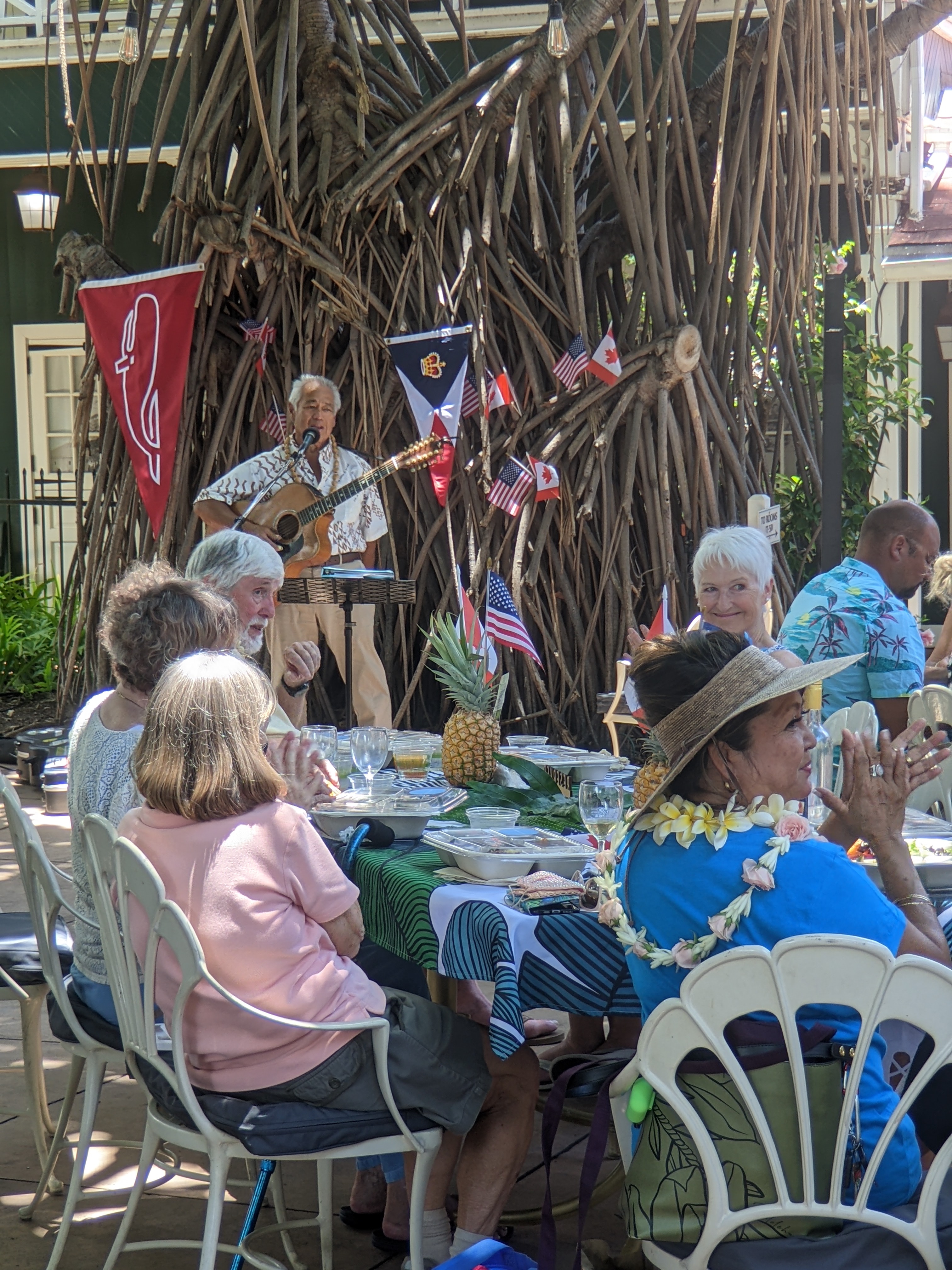 Master Hawaiian musician George Kahumoku - his beautiful music was lovely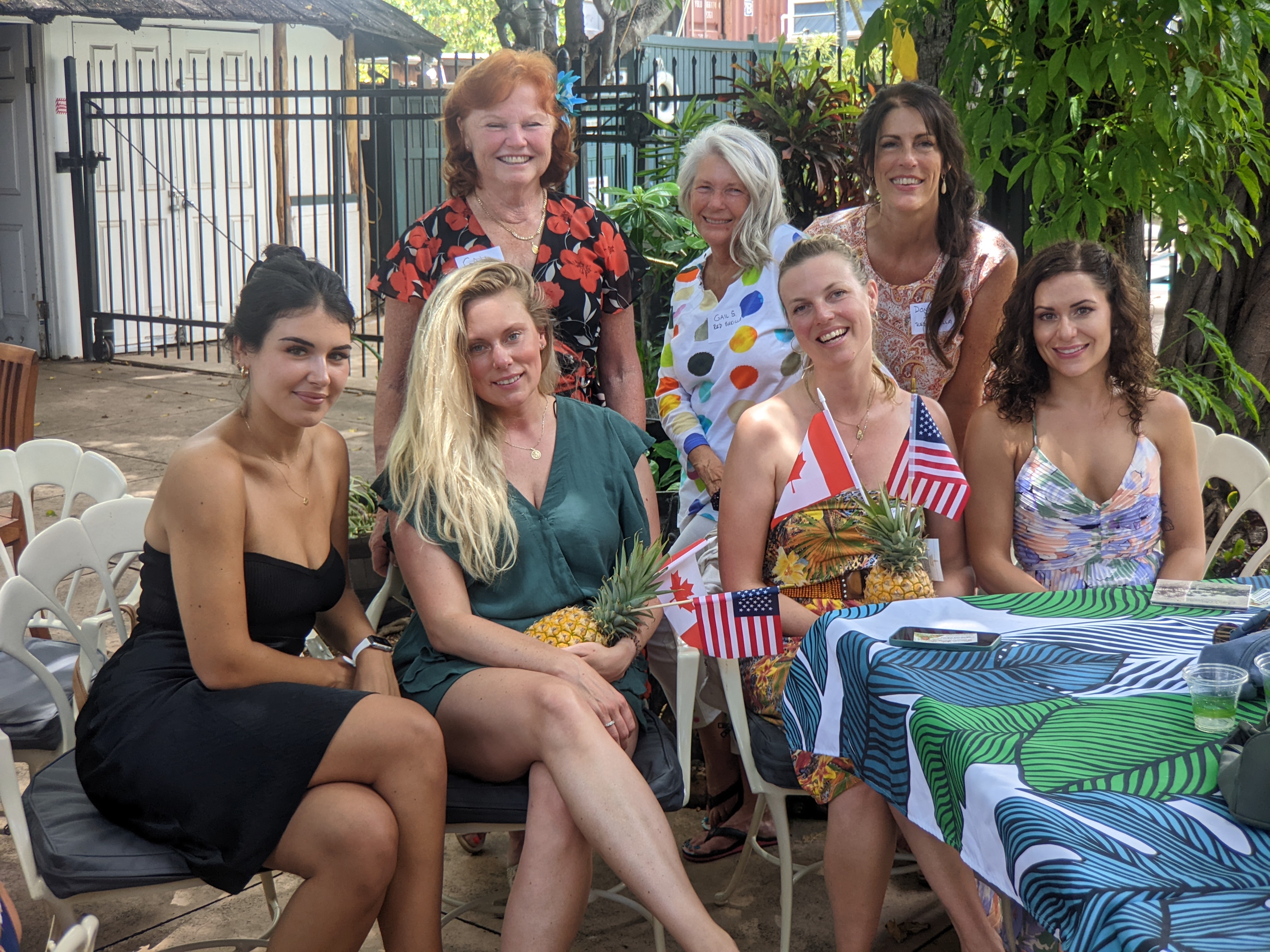 Red Sheilla's lovely ladies of the sea