Vic-Maui Preliminary Start Dates and Times, Vic-Maui Qualifying Races
by Vic-Maui, April 5th, 2018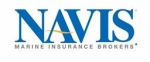 Vic-Maui Notice to Competitors 1 - Preliminary Start Dates and Times
Preliminary start dates and times have been published in Notice to Competitors 1
The first group of boats will start on Canada Day, Sunday July 1, 2018
The second group of boats will start on Independence Day, Wednesday July 4, 2018
Click here for Notice to Competitors 1
Vic-Maui Qualifying Races - schedule for planning purposes
There is a busy season ahead of qualifying races for teams preparing for the 2018 & 2020 Vic-Maui's.
2018 Oregon Offshore - May 10 - 13, 2018
2018 Swiftsure - May 24 - 28, 2018
2019 Van Isle 360 - June 1 - 14, 2019
2019 Southern Straits - April 19 - 21, 2019
Vic-Maui Fleet at Southern Straits Race
Vic-Maui boats from the most recent race, 2016, and the upcoming race, 2018, were prominent competitors at the 2018 Southern Straits Race which was hosted by the West Vancouver Yacht Club over the Easter Weekend.
On the long course, The Shadow II took line honors and 2nd ORC while Longboard took 2nd PHRF. They were followed by Joy Ride and Salient who went the distance.
On the medium course, Equus, Kraken, and Serenite competed.
Click here for complete information on the Southern Straits Race.
Next Up: The Oregon Offshore Race
Next up in the schedule of Vic-Maui Qualifying Races is the Oregon Offshore Race.
2018 dates are May 10 - 13.
Vic-Maui veterans Salient and Turnagain have entered this year's race.
Click here for complete information on the Oregon Offshore Race.
Vic-Maui Entries & Advance Registration
Boats that enter early receive a reduction to their entry fee, and are offered advance registration opportunities to some pre-race events such as the Offshore Personal Survival Course (Safety at Sea), Vic-Maui preparation seminars, offshore weather courses and offshore first-aid courses.
The early entry deadline was September 15, 2017.
The final entry deadline was February 5, 2018.
Click here to see the Vic-Maui fleets for 2018 and 2016
2018 Vic-Maui Notice of Race
The 2018 Vic-Maui Notice of Race and NoR Amendment 1 have been published.
Click here to download the complete 2018 Vic-Maui Notice of Race with Amendment 1
Click here to download NoR Amendment 1 only
The 2018 Vic-Maui & Key Dates
Vic-Maui, first sailed in 1965, celebrated its Half Century in 2016.


2018 will mark the 53rd year and the 27th running of the Vic-Maui International Yacht Race.


Entries opened June 15, 2017.
The early entry deadline was September 15, 2017.
The final entry deadline was February 5, 2018.
The fleet size limit is 25 boats.


Victoria start venue opens June 28, 2018.
Start dates will be July 1 & July 4, 2018.
The awards banquet will be held July 21, 2018.
Featured Sponsor
Welcome to Navis Marine Insurance Brokers, a Speciality Insurance Brokerage dedicated to providing protection and insurance coverage for the unique needs of marine related clientele.
With over 20 years of experience, we take pride in offering our clients specialized insurance packages and policies that help them protect their assets and their businesses. Our brokers have relevant experience that applies to the safeguard of you and your vessel including: building related risk management solutions, recreational watercraft insurance, complex marine operations and high-level knowledge of legal statutes including the Marine Liability Act and the Canada Shipping Act and more. In addition to our professional experience we offer our clients personal and intimate knowledge of the industry including: experience aboard commercial vessels, race management, serving as Commodore of a yachting club, marine search and rescue, extensive experience with pleasure crafts and recreational boating and involvement in marina construction. Being personally involved in sailing, marine activity and boating gives us a critical edge in understanding our clients' needs and ultimately protecting the assets and businesses they have worked so hard to build.
Website: http://www.navismarine.ca/
Vic-Maui on Facebook and Twitter
We invite you to follow the 2018 Vic-Maui for Challenge • Adventure • Teamwork.
* * * * * * * * * *
Victoria to Maui International Yacht Race
The Victoria to Maui International Yacht Race is hosted by the Royal Vancouver Yacht Club and the Lahaina Yacht Club. First contested in 1965 and sailed every second year since 1968, Vic-Maui is the pinnacle of Pacific Northwest ocean racing. Vic-Maui starts in July off Victoria, British Columbia and finishes near Lahaina, Maui, a distance of approximately 2308 nautical miles.
Vic-Maui challenges navigators to demonstrate their weather routing and navigational skills. Success depends on the navigator's skill in predicting where the Pacific High pressure zone and trade winds will be, nearly a week into the future.
The adventure includes sailing around the Pacific High and surfing downwind in the trades. The days pass quickly with the fleet surrounded by dolphins and albatross, spectacular sunrises, sunsets and brilliant starlit nights.
Teamwork gets the boats to the finish line near Lahaina, where each arriving boat is greeted with an outstanding Hawaiian welcoming party. Family and friends meet the racers to celebrate the accomplishment with hugs, leis and mai-tais. Many crew stay to spend more time enjoying Maui with their families before heading home.
Visit www.vicmaui.org for Challenge - Adventure - Teamwork!
* * * * * * * * * *
Co-Hosts
Royal Vancouver Yacht Club • Lahaina Yacht Club
Gold
Navis Marine Insurance • Pacific Yachting • Martin Marine
Silver
CSR Marine • Eggbeater Creative • First Yacht Services
• Greater Victoria Harbour Authority • Harken • North Sails
• Pioneer Inn • Pro-Tech Yacht Services
• Ralph's Radio • Signature Yachts • Survitec Group
Supporters
Mount Gay Rum • Hester Creek • Whistler Brewing • Mustang Survival
Tremewen Art • Kingwell Island Art • West Maui Sail & Canvas • Trilogy Excursions • Burn'n Love
Victoria Preferred Accommodations
Harbour Towers Hotel • Hotel Grand Pacific • Sandman • Strathcona Hotel
Aston Kaanapali Shores • Pioneer Inn • Sheraton Maui
Southern Straits • Oregon Offshore • Swiftsure • Van Isle 360
* * * * * * * * * *
Shackles & Cotterpins is published by the Vic-Maui International Yacht Race. We welcome your feedback, comments and suggestions. We look forward to hearing from you.
You can contact us at shackles.editor@vicmaui.org. You can also contact us at:
Vic-Maui International Yacht Race
3811 Point Grey Road
Vancouver, BC V6R 1B3
Canada
You can find a list of Vic-Maui contacts on our website.