Hurricane Alley
by Race Committee, July 13th, 2016
Race Committee has received a couple of questions regarding hurricanes in the Eastern Pacific and their potential impact on the Vic-Maui fleet. These are both an important and an interesting questions. Hurricane Blas has already formed and dissipitated. And at Race HQ we pay attention to the National Hurricane Centre run by NOAA and it is tracking both Tropical Storm Cecilia and Tropical Storm Darby.
A series of low pressure zones coming out of Central America are a common phenomenon in summer months. Some form tropical storms or hurricanes. Most dissipate in open ocean south of Hawaii and only trouble mariners sailing between Mexico and the South Pacific. But occasionally these storms veer northwest and get to Hawaii.
It is unusual for 2 storms to get to Hawaii in succession as Cecilia and Darby are currently forecast. But several boats in this year's Vic-Maui fleet remember the challenge when the remnants of Tropical Storm Wali hit part of the fleet in Vic-Maui 2014.
All boats are aware of the potential for tropical storms and have sophisticated weather tracking information and are aware of trends of wind throughout the race course as they plan their best track to Hawaii. And each boat's preparations include having the training and tools to withstand very severe weather. Certainly the five boats that encountered Wali in 2014 all weathered (pun intended) the impact reasonably well with only tattered sails and stories.
Some boats consider the worst problem with tropical storms is not their wind wallop, but their impact on shutting down the steady trade winds. The National Hurricane Centre forecasts Cecila gets past Hawaii in the next few days - well ahead of the fleet. And we hope that Darby and any others stay well to the south of the racers.
We will be keeping a close eye.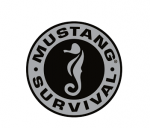 For 50 years Mustang Survival has been engineering high-performance marine gear for military, coast guard, and rescue personnel. - See more at: http://www.vicmaui.org/sponsors#sthash.oFYDURSk.dpuf