Daily Report - July 11 - Who Has Seen the Wind?
by Race Committee, July 11th, 2014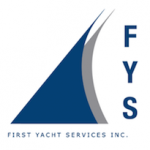 W.O. Mitchell asked the question in a book about growing up in Saskatchewan. But the boats are living the phrase right now. The thin but growing Pacific High has enveloped the fleet and put a totally different complexion on the race after a couple days of hard sailing. It is now a race to find the quickest way through the scooge.
The Predict Wind model shows weakening winds for the next 30 hours, and the possibility of head winds for boats positioned on the right side as the centre of the high moves eastward. But it is an unstable High and could do anything.
Several times we have mentioned that the Leaderboard is very unstable. No more so than when the wind drops and boats chase different headings trying to find some speed. What we do know is that Longboard, New Haven, and Turnagain have covered more distance than the current shortest course to Maui. Theoretically they are past half way. But it might not work out that way as boats will try to fight to get southing to get to what wind the trade winds will offer.
For what it is worth, the current Leaderboard shows Longboard finishing first on elapsed time and correct. Following on corrected time is Family Affair and Alegria. But the model predicts only two boats in the fleet to be in Maui for Prizegiving and Finish Party. We expect that to change.
And we are pleased to note that Anduril is making good progress toward a safe port and will likely sail in San Francisco tomorrow.
Featured Sponsor - First Yacht Services
Based out of Vancouver, Canada, First Yacht Services provides specialty marine services for British Columbia and the Pacific Northwest. We specialize in yacht commissioning, Webasto Marine heating systems, Raymarine electronics and electrical upgrades. We proudly work withWesterly Yacht Sales in Coal Harbour Marina.
We measure our success by the satisfcation of our customers.
Website: http://firstyachts.com/