Vic-Maui Fleet update, Vic-Maui Archives update, Vic-Maui Qualifying Races update, Vic-Maui on Facebook
by Event Committee, February 1st, 2014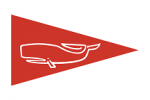 The 2014 Vic-Maui Fleet continues to grow:
New Haven, a Ker 46 skippered by John Kerrigan, is that latest entrant to the 2014 Vic-Maui race. New Haven's home port is Bainbridge Island, WA and she sails for the Port Madison Yacht Club. In the past few years, New Haven has competed in Swiftsure, the Van Isle 360 and many other local races.
The final entry deadline is February 3, 2014. Check out New Haven and the rest of the 2014 Vic-Maui fleet at http://www.vicmaui.org/teams.
Vic-Maui Archives - boat photos are now online

:
Following quickly on the heels of last week's major update of archival documents and information from races dating back to 1968, we are pleased to announce that archival photographs of more than one hundred Vic-Maui boats, dating as far back as 1965, have now been posted to the Vic-Maui Archives at http://www.vicmaui.org/archives.
Vic-Maui Qualifying Races - registration is now open

:
Registration is now open for all three Vic-Maui Qualifying Races that are running in 2014: Southern Straits, Oregon Offshore and Swiftsure.
Vic-Maui Qualifying Races are:
Vic-Maui is on Facebook!
Please visit us and "like" us at https://www.facebook.com/pages/Vic-Maui-International-Yacht-Race/315028561904036