Roll Call August 16 & Many Settling Back Into Life Ashore
by Charlotte Gann & Race Committee, August 17th, 2022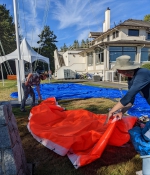 In the last couple of days, a number of Maui-Vic boats have arrived and cleared CBSA Customs at Raymur Point in Victoria's Inner Harbour, then carried on to their home ports or next-to-last stops to fuel up, shower, celebrate with cold beverages, fresh fruit, and pizza.
Next work is the dunging out of the boat, washing sails and gear with fresh water and allow this dazzling sun to do its magic.
Still making their way homeward are Millennium Seagull, Planet Express (whose DanBuoy autoinflated a couple of days ago), and Outbreak – who is the closest to home, experiencing the plaguing fog, logs, and kelp – and boredom, soon replaced with popping into the sunshine and fine afternoon thermals of the Juan de Fuca Strait.
Working through fixes at Honolulu and arranging delivery crews are Annie M and New Haven.
Roll Call for Maui-Vic Boats on August 16
DATE

22-08-16

Latitude

Longitude

TWS

TWD

Atm Press

Deg-Min

Deg-Min

kts

Deg

millibar

Phoenix

safely back

Red Sheilla

safely back, heading to home port

Xiomara

safety back

Amun-Ra

safely back

Millennium Seagull

38-45

141-27

20

210

1020

Planet Express

42-50

137-51

20

185

1018

Flow

safely back as of Wednesday, August 17

New Haven

In Honolulu

Annie M

In Honolulu

Outbreak

48-24

128-11

5

240

1019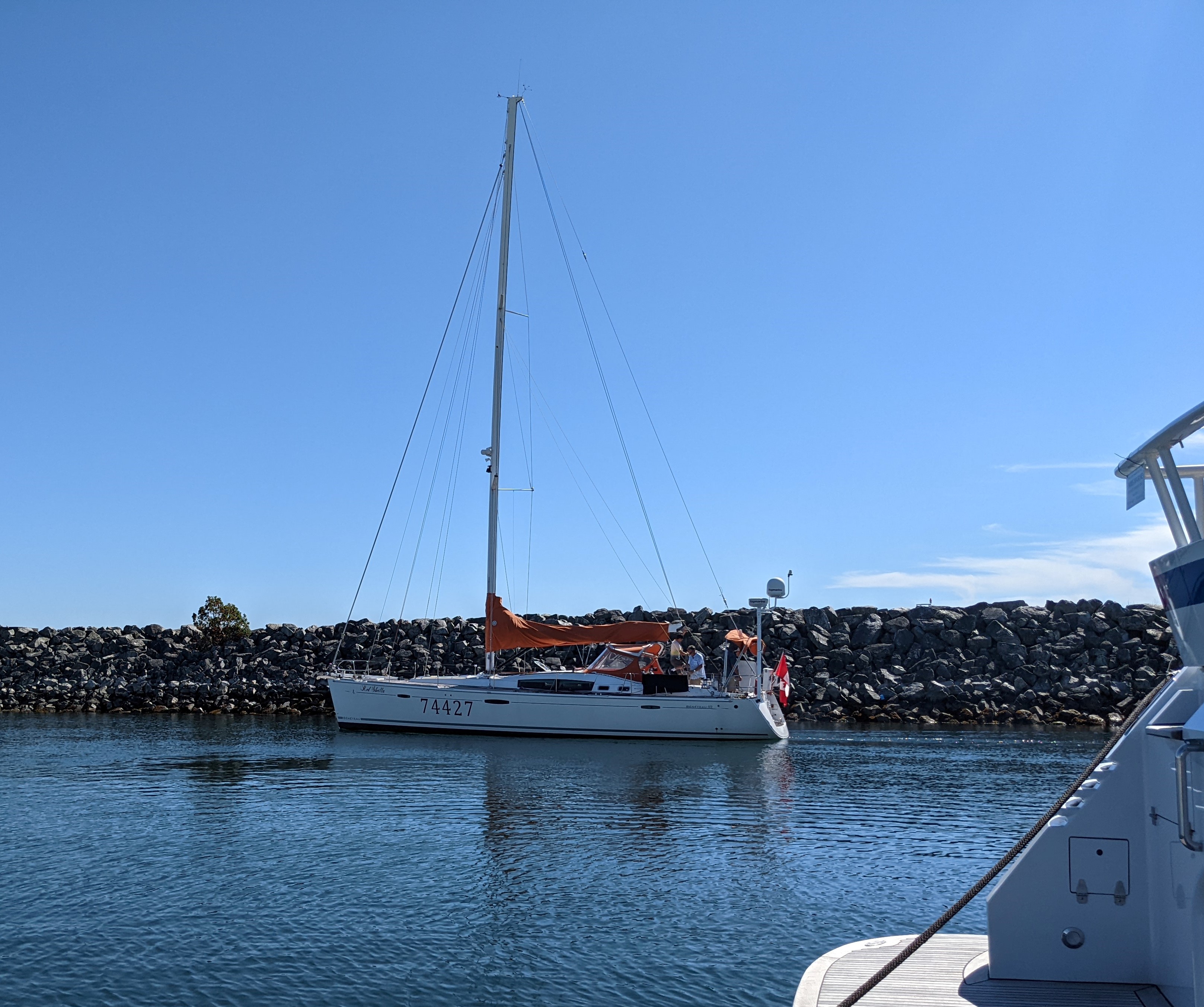 Red Sheilla departing Port of Sidney for Vancouver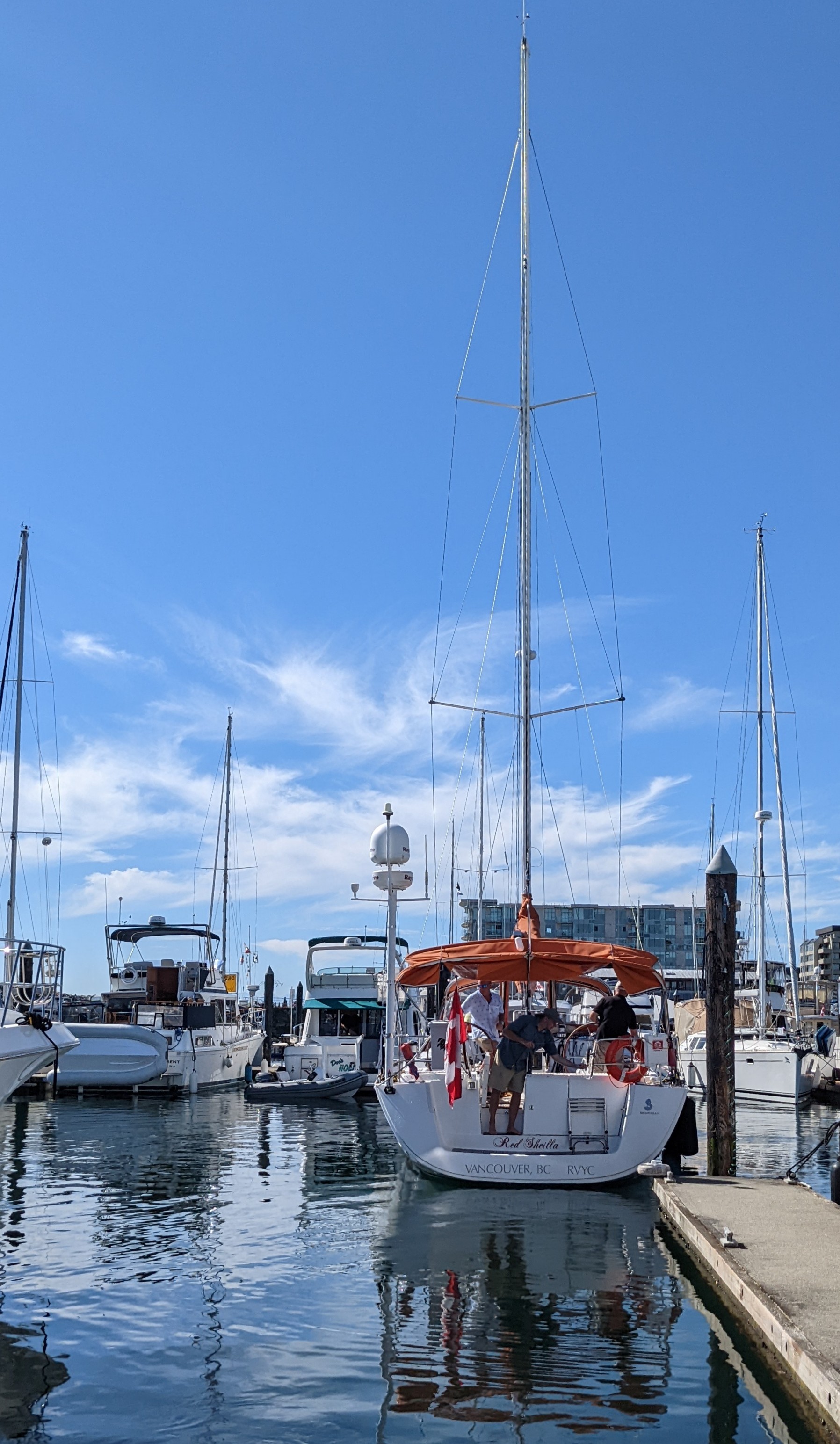 Red Sheilla manoeuvres beautifully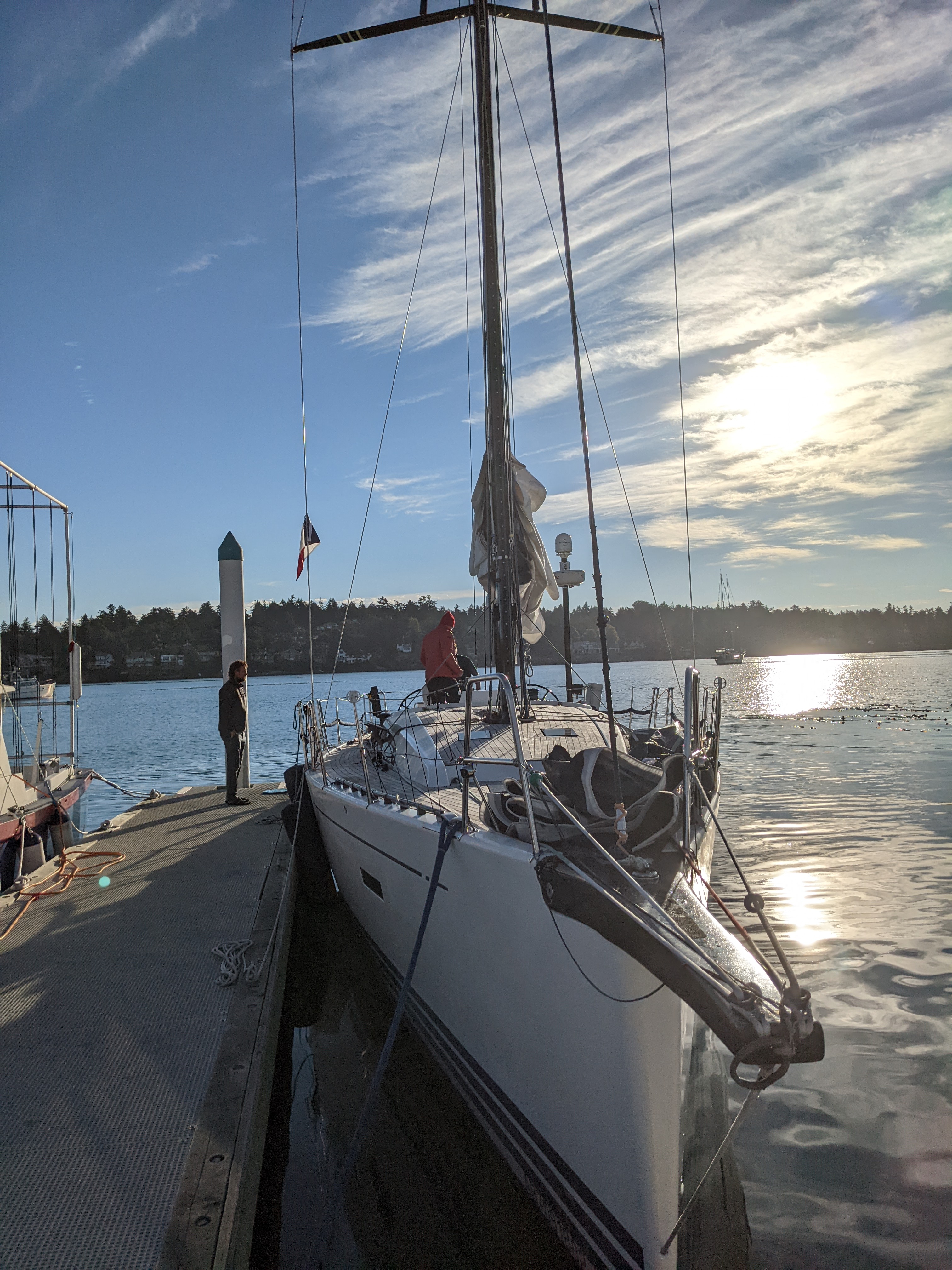 Phoenix arrives dockside in Victoria
Phoenix gear getting her first freshwater shower in a long while