Roll Call August 10 & The Sturgeon Moon
by Charlotte Gann & Race Committee, August 11th, 2022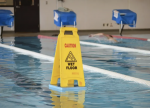 As corks fly off in every direction, our Maui-Vic fleet is celebrating the champagne sailing in many ways. Some have held their halfway party on board, with silly hats, cake, balloon toss below decks, a pinata, and a large serving of cocktails. One even reports sailing with blinky-light glasses and tiaras through last night (Phoenix – dudes know how to party).
The sunrise is now in front of most boats. Within a few short days, they'll smell land (yes, it's a thing) and begin to pierce the Juan de Fuca Strait entrance. Just a little longer and they'll touch land, wobbly sea legs and all. But I digress...
Mahi Mahi has given way to tuna fishing – this means the fleet is leaving warm waters behind and catching these wonderful fattier cold water fish.
Other sea life – party boat Phoenix had a Grey whale drop by – literally. It swam by to see what the commotion was all about, waved goodbye with its tail and sounded back to the ocean bottom for lunch.
There's biggish seas ahead, bit of a low off of Haida Gwaii has northwest winds (good direction) pushing the lead boats faster, which others will soon encounter. Nothing they can't handle nicely – see champagne cork popping above.
For the boats that left Hawaii later, lighter winds have prevailed. Planet Express has her iron sail on, batteries are topped up, thanks very much.
Outbreak & Flow had a nice VHF chat while in close proximity, then Flow flew away, fishing lines streaming behind and giving great sport to the chasing tuna who eventually ended up in the boat, feeding hungry sailors.
Tonight, if the skies clear for our beloved mariners, they will see the last super moon of the year – the Sturgeon Moon. The Perseid Meteor Shower will hit peak activity tonight and tomorrow but could be obscured by the Sturgeon Moon.
Won't be long now before the boats begin to slither down the strait toward their respective harbours.
Thank you Sail-World Canada for this article about the 2022 Vic-Maui International Yacht Race.
Roll Call for Maui Vic Boats on August 10
| | | | | | |
| --- | --- | --- | --- | --- | --- |
| DATE | 22-08-10 | | | | |
| | Latitude | Longitude | TWS | TWD | Atm Press |
| | Deg-Min | Deg-Min | kts | Deg | millibar |
| Phoenix | 46-49 | 146-47 | 8 | 208 | 1029 |
| Red Sheilla | 47-00 | 144-29 | 5 | 320 | 1030 |
| Xiomara | 47-19 | 137-43 | 20 | 350 | 1027 |
| Amun-Ra | 49-36 | 144-59 | 11 | 194 | 1029 |
| Millennium Seagull | 30-34 | 154-51 | 10 | 080 | 1029 |
| Planet Express | 34-40 | 152-52 | 3 | 135 | 1029 |
| Flow | 46-08 | 147-30 | 8 | 200 | 1030 |
| New Haven | In Honolulu | | | | |
| Annie M | In Honolulu | | | | |
| Outbreak | 46-08 | 147-33 | 12 | 200 | 1029 |