2022 Vic-Maui International Yacht Race Awards Banquet
by Charlotte Gann, July 25th, 2022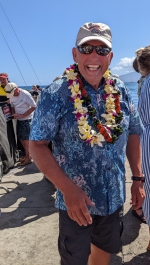 The concept of extending awards to a few boats is interesting in the context that every boat that competes and completes the Vic-Maui marathon, among the most complicated yacht races in the world, is in the real sense of the word a WINNER. Perhaps awards are intended as an additional mark of specialty, standing separately from others who compete. Perhaps awards shine a spotlight on the awarder, the group which has made a trophy available for the race to acknowledge a special focus. Yet we hope all competitors who successfully got to this point - of having competed and completed the challenge safely, and learned SO many new aspects about seamanship, navigation, the natural world around them that almost noone on the planet will experience in this intimate way - carry with them for the rest of their life the deep sense of accomplishment through this race, and continue to discover aspects about yourself for many years. You've risen to the challenge of the Vic-Maui race, had a wild adventure and developed teamwork skills in extreme conditions.
Thank you so much to Jeff Kaiser, Trustee of the Lahaina Yacht Club Vic-Maui Race Co-Host, for ably conducting the Awards as the Master of Ceremonies, and to Commodores Dave Schubert (Lahaina Yacht Club) and Brian Angus (Royal Vancouver Yacht Club) for their opening words. The traditional Hawaiian Blessing made welcome the many guests from around the globe. The young Hula dancers were sweet as they shared the dances of their culture - a beautiful form of communicating the Hawaiian history.
Thank you to the many, many guests who travelled from great distances to witness the success of each and every racer in the 2022 Vic-Maui International Yacht Race.
Thank you to the many volunteers on both sides of the ocean for your unselfish contribution and committment to making this a very successful Vic-Maui race. Thanks also to those companies that contributed goods, services and manpower - you have also made the race a success.
And to the racers on every boat who began this competition and completed it - you are each and every one a WINNER. Congratulations ALL!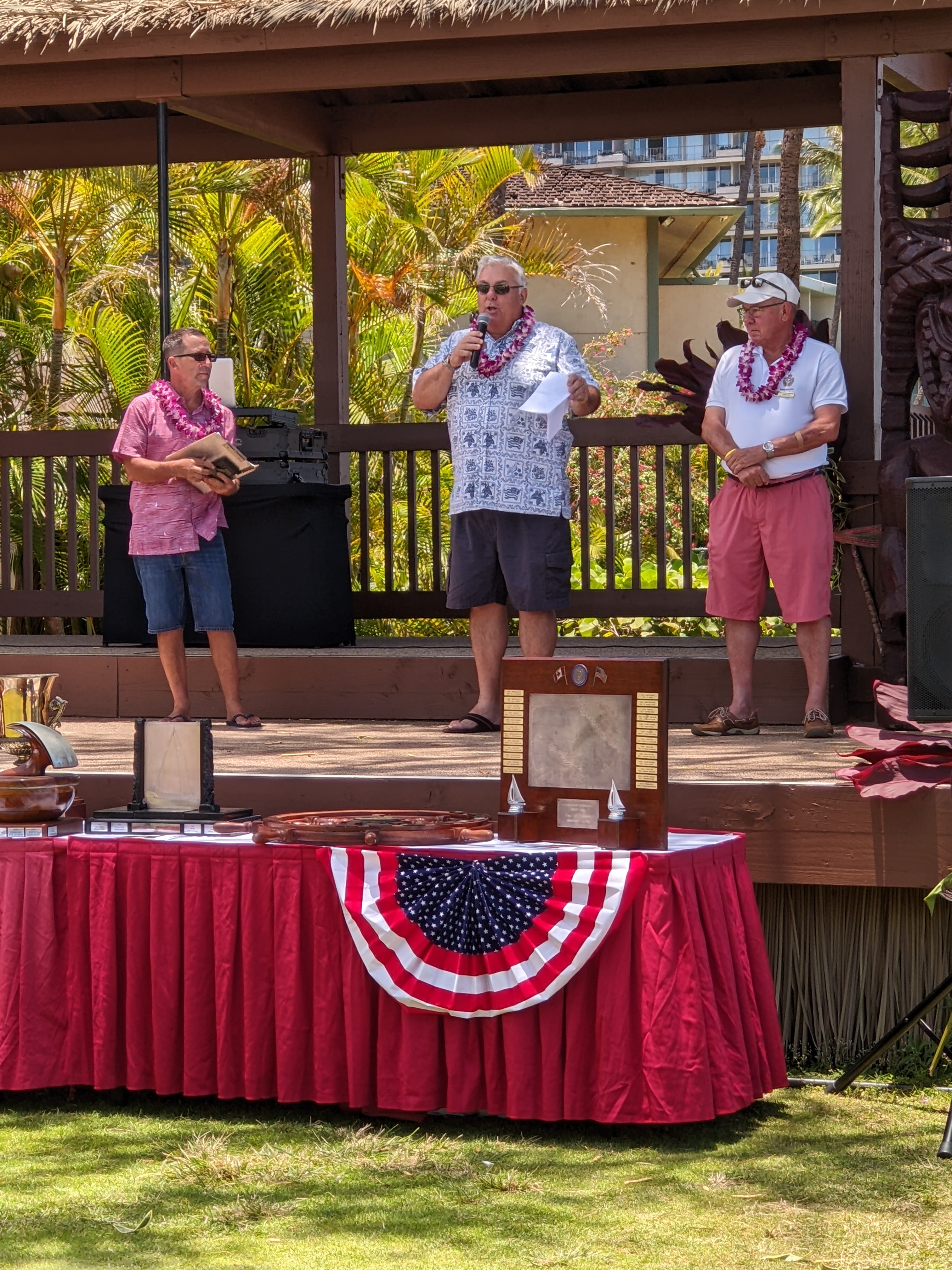 MC Jeff Kaiser, Commodores Dave Schubert (LYC) & Brian Angus (RVYC)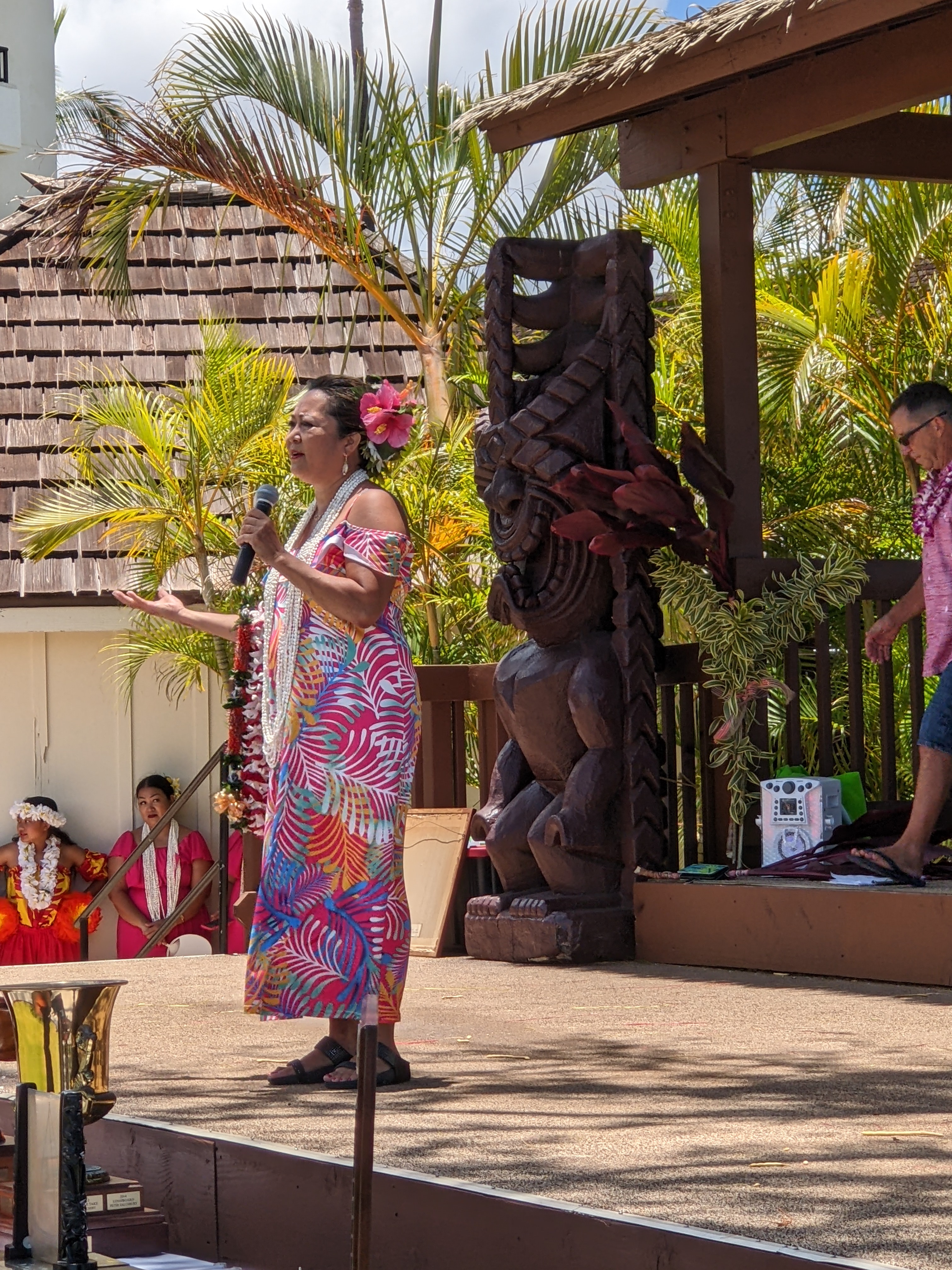 The Blessing to welcome guests to Hawaii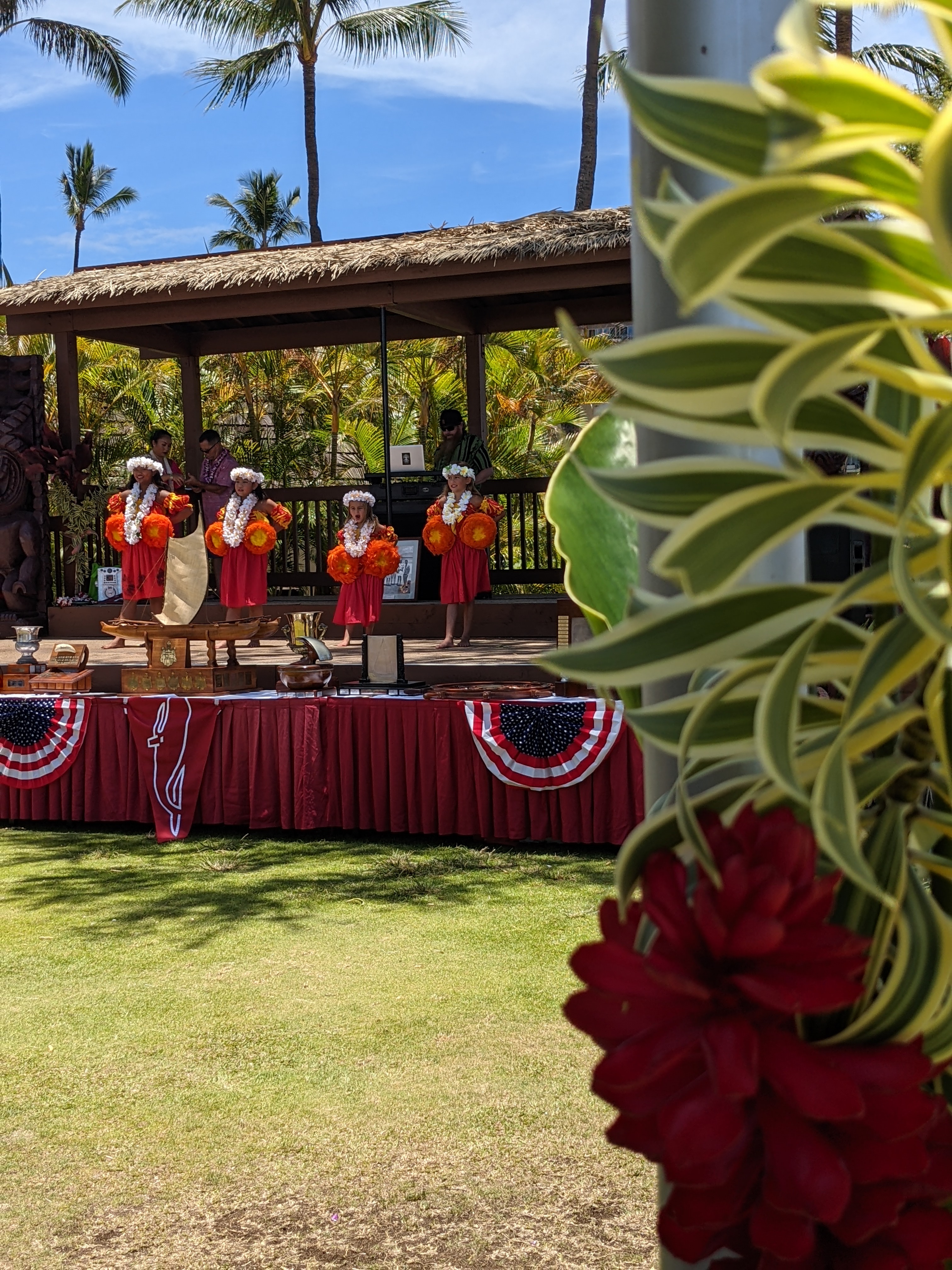 Hula - the history of Hawaii communicated through dance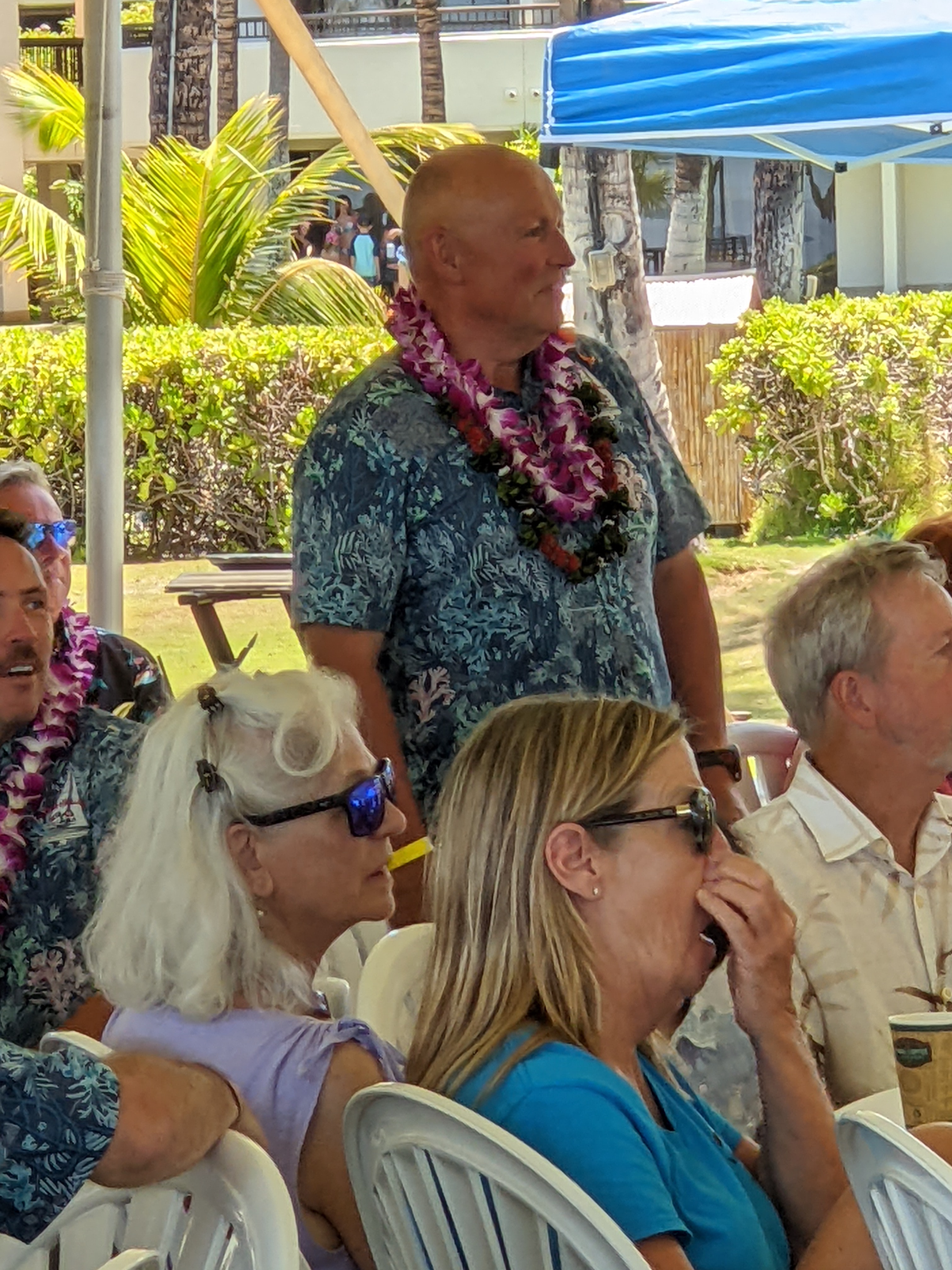 Jim Innes has competed in 5 Vic-Maui races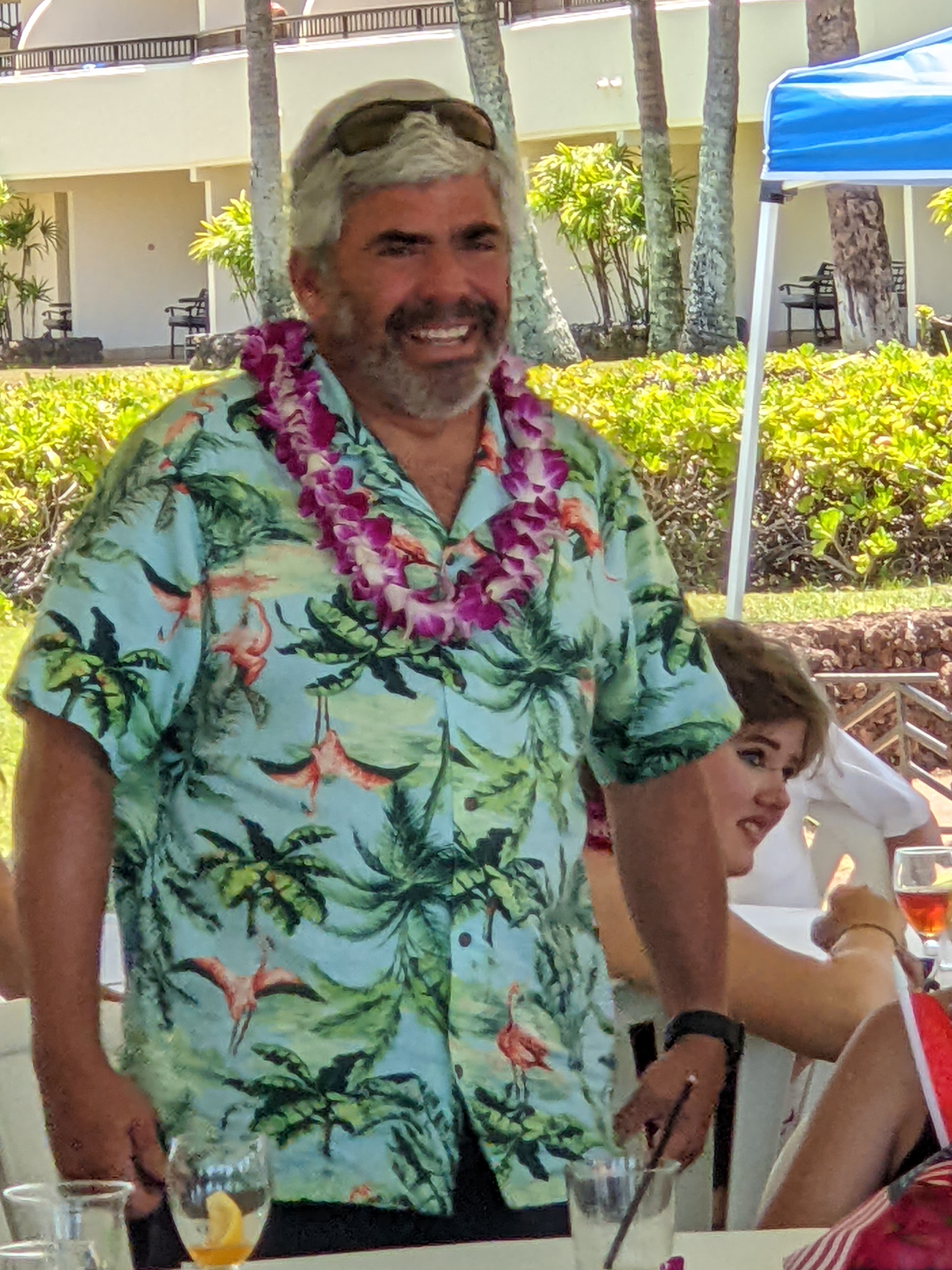 Andrew Liebmann has competed in 7 Vic-Maui races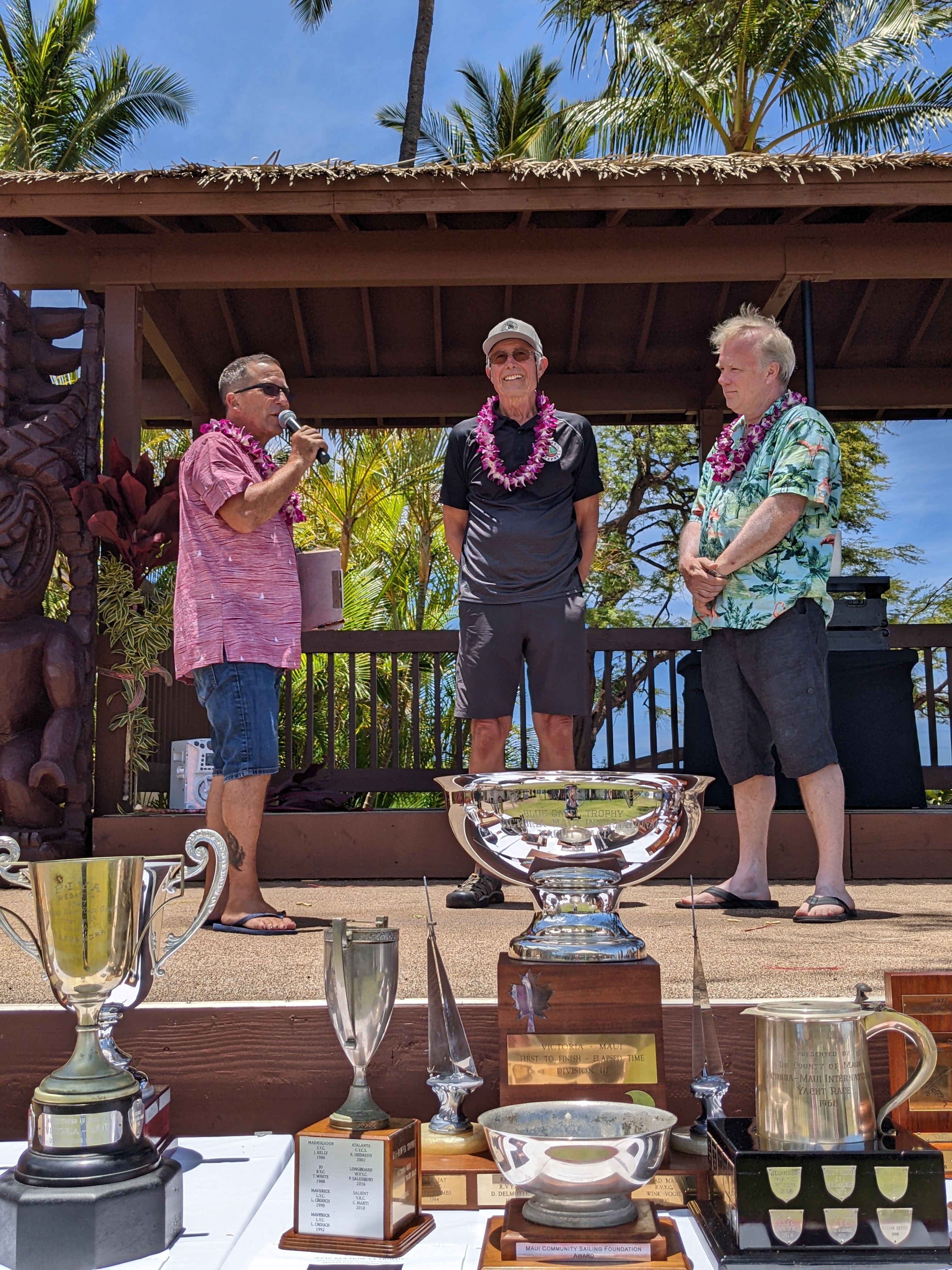 Vern Burkhardt has competed in 13 Vic-Maui races & done 13 Maui-Vic deliveries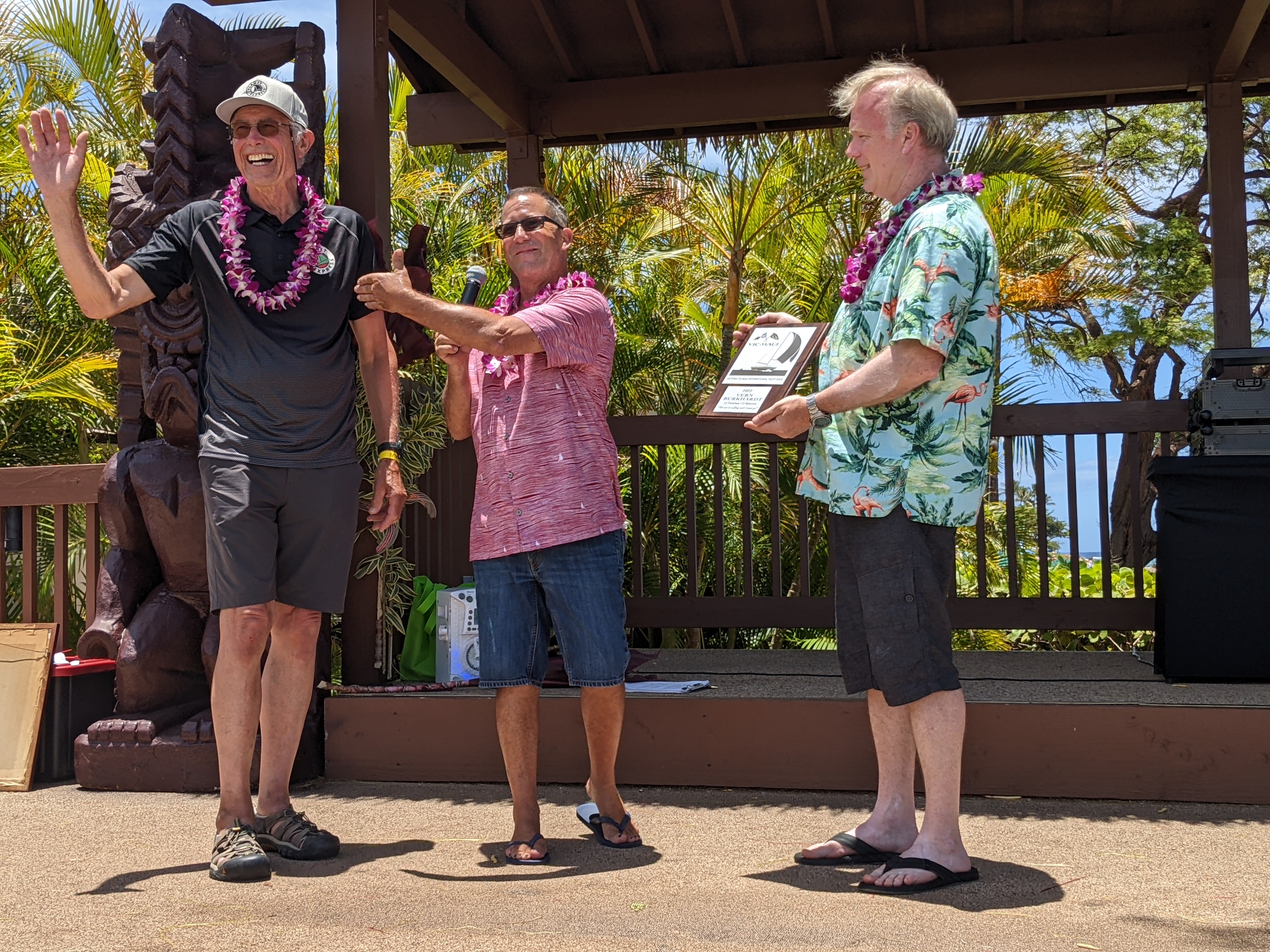 Gord Wylie and MC Jeff Kaiser present Vern with a plaque of recognition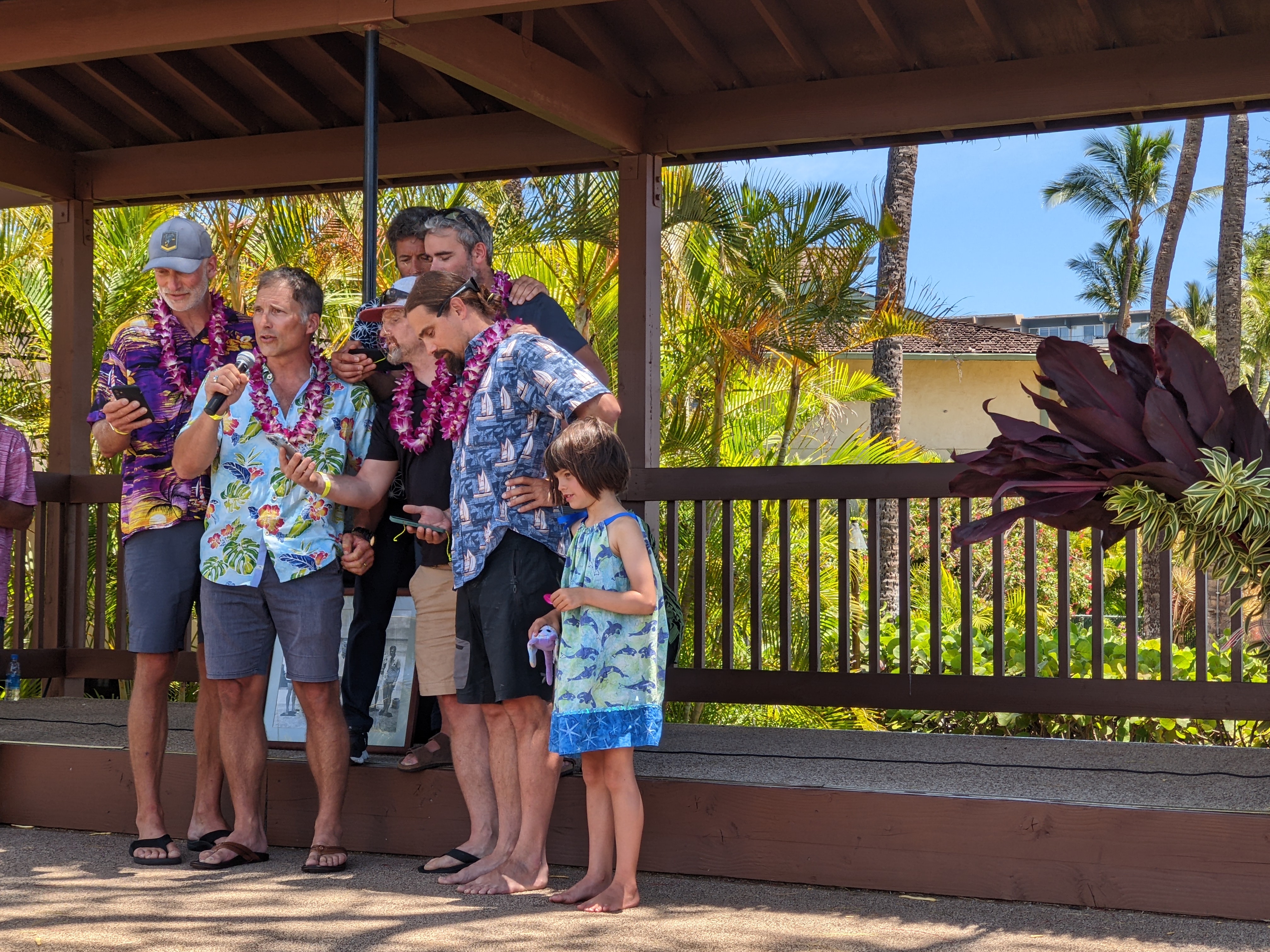 Crew of Flow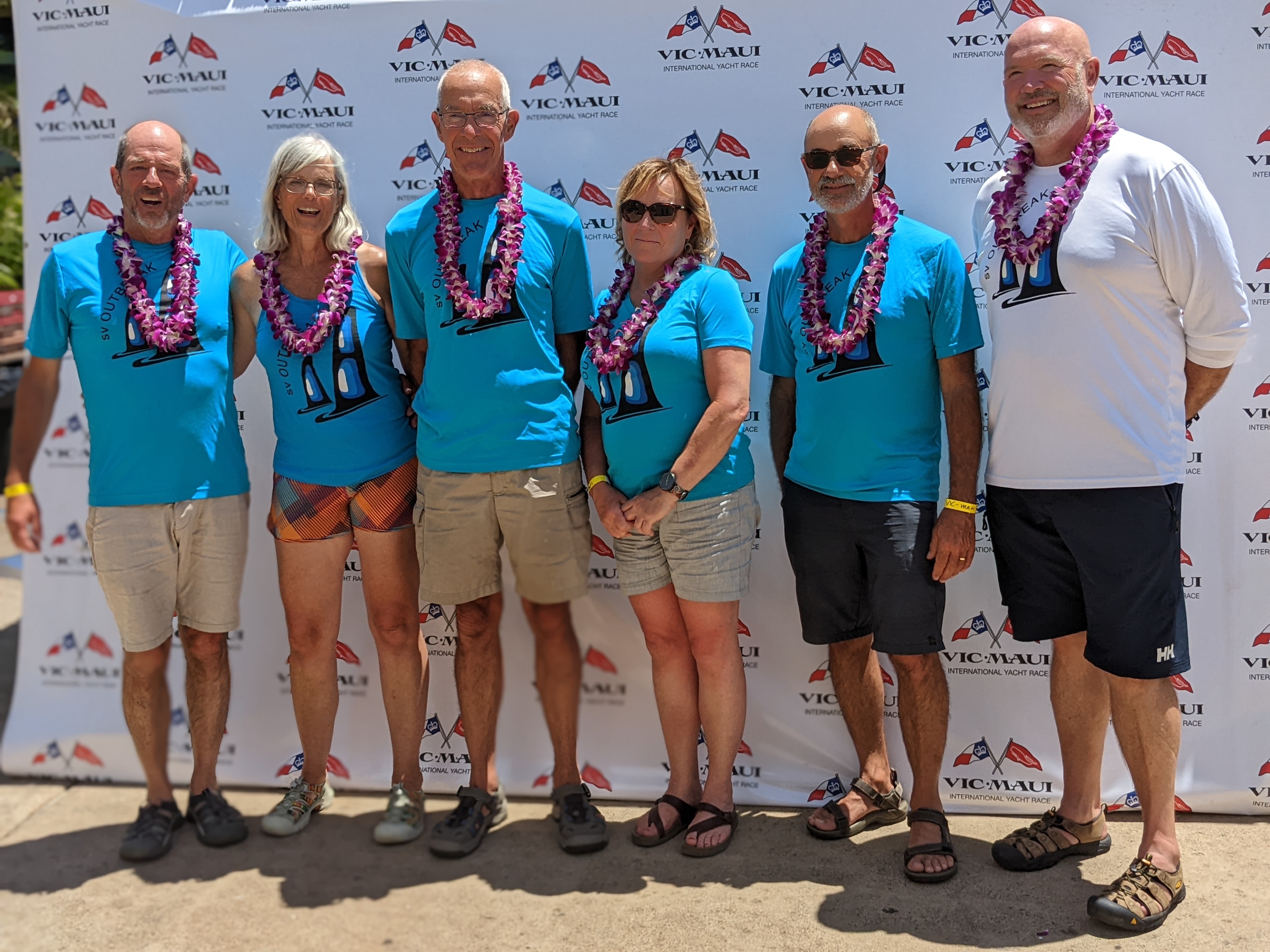 Crew of Outbreak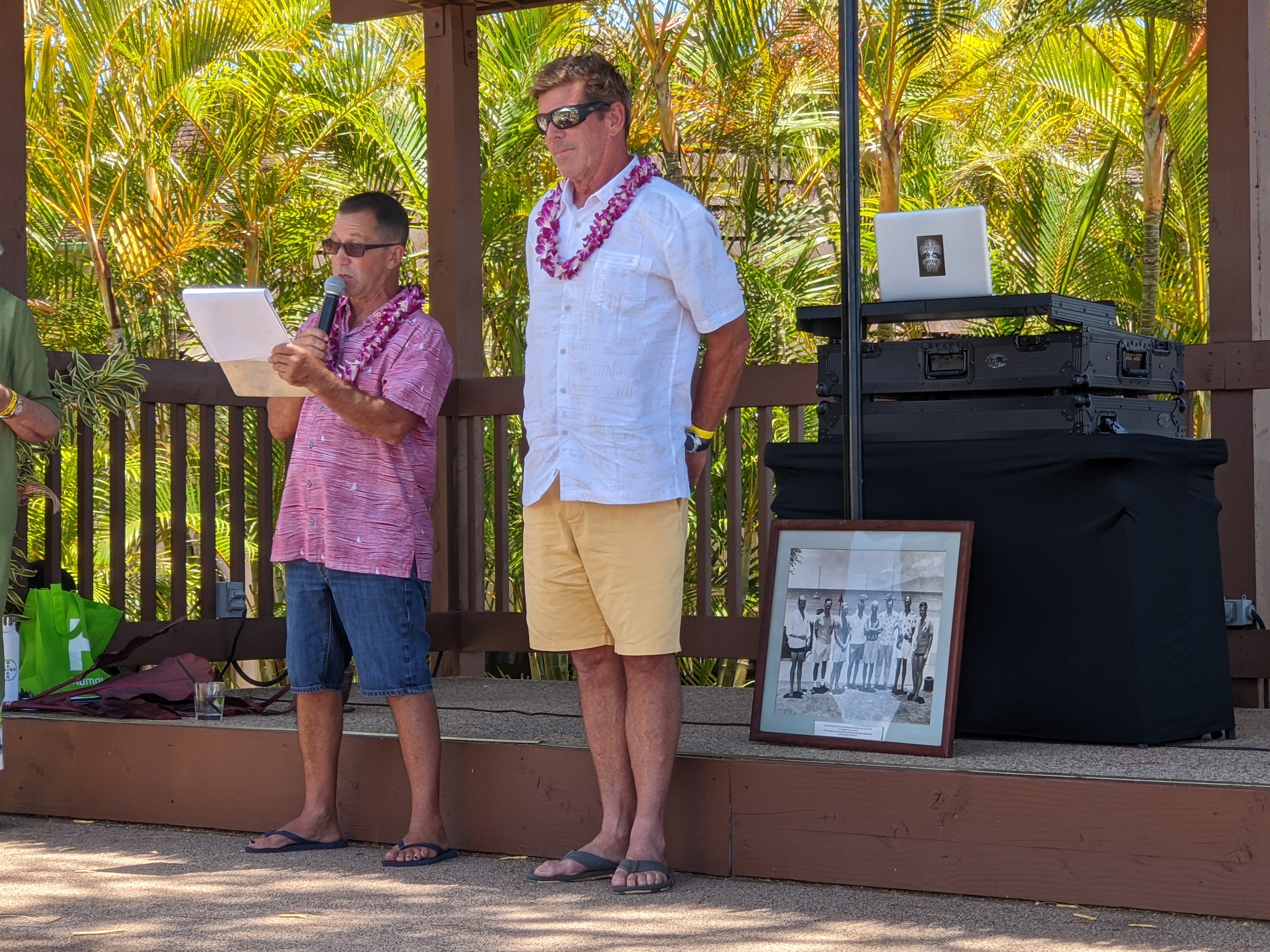 Peligroso's Boat Captain Keith Kilpatrick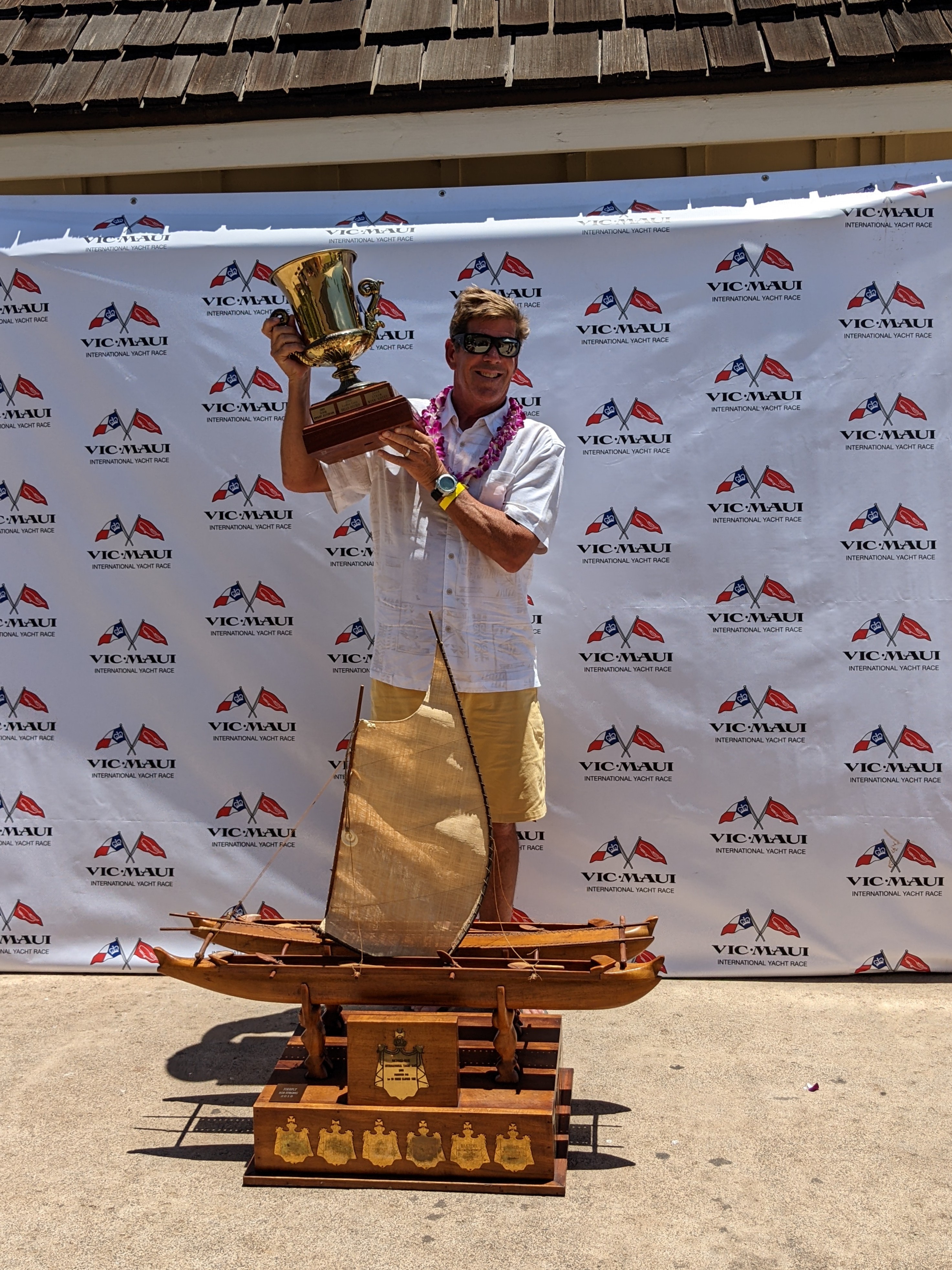 Peligroso's Keith Kilpatrick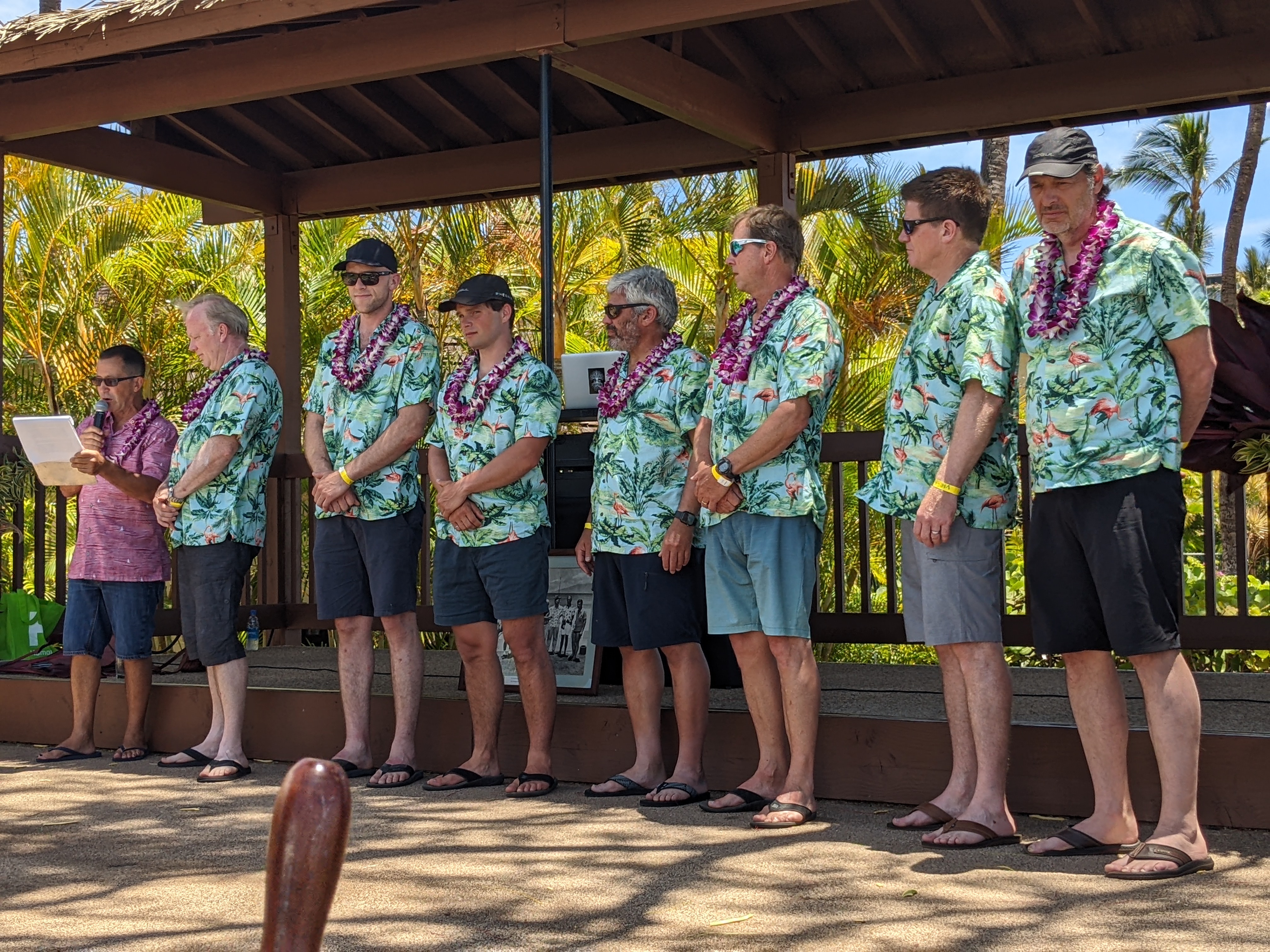 Crew of Phoenix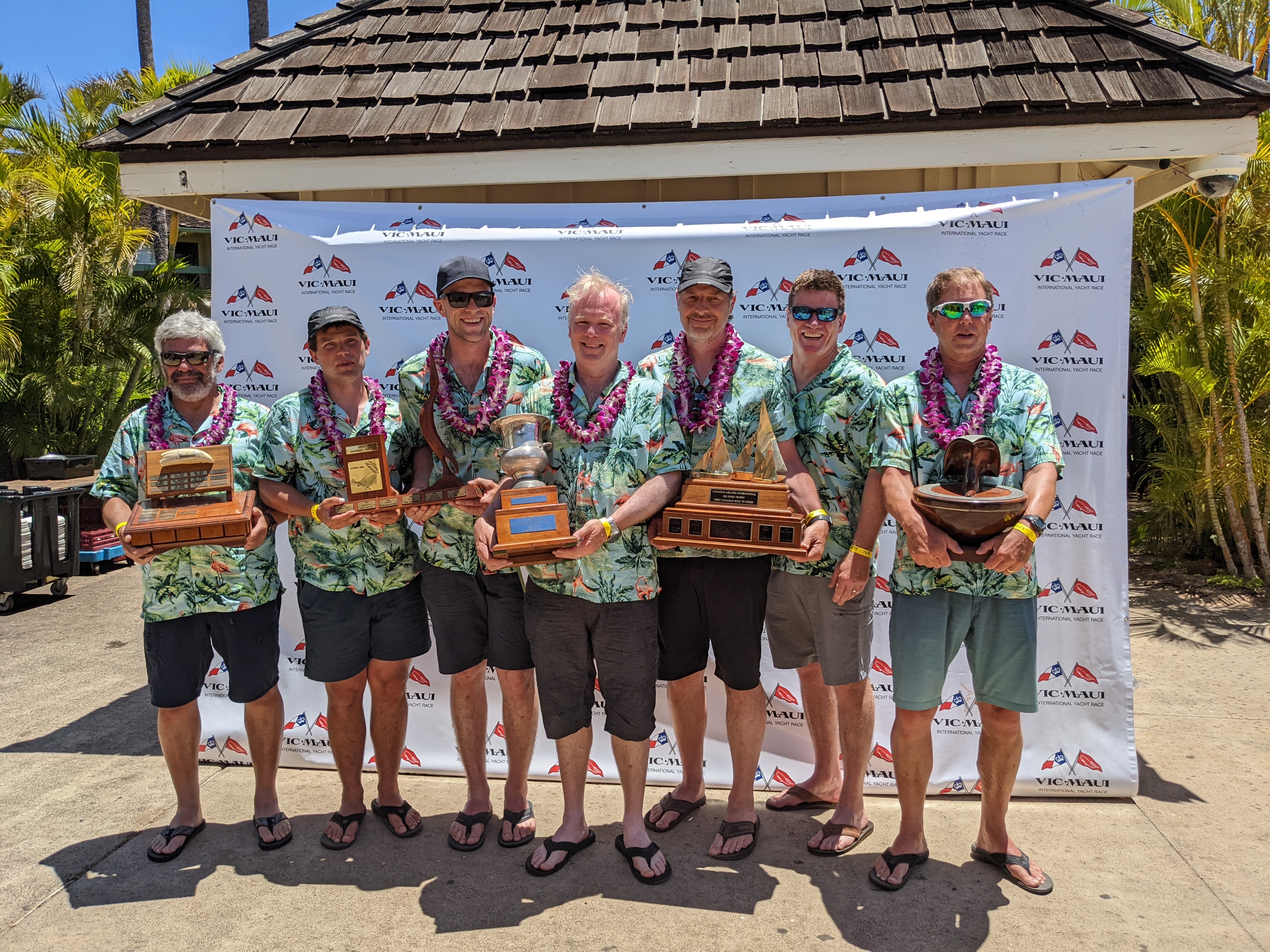 Crew of Phoenix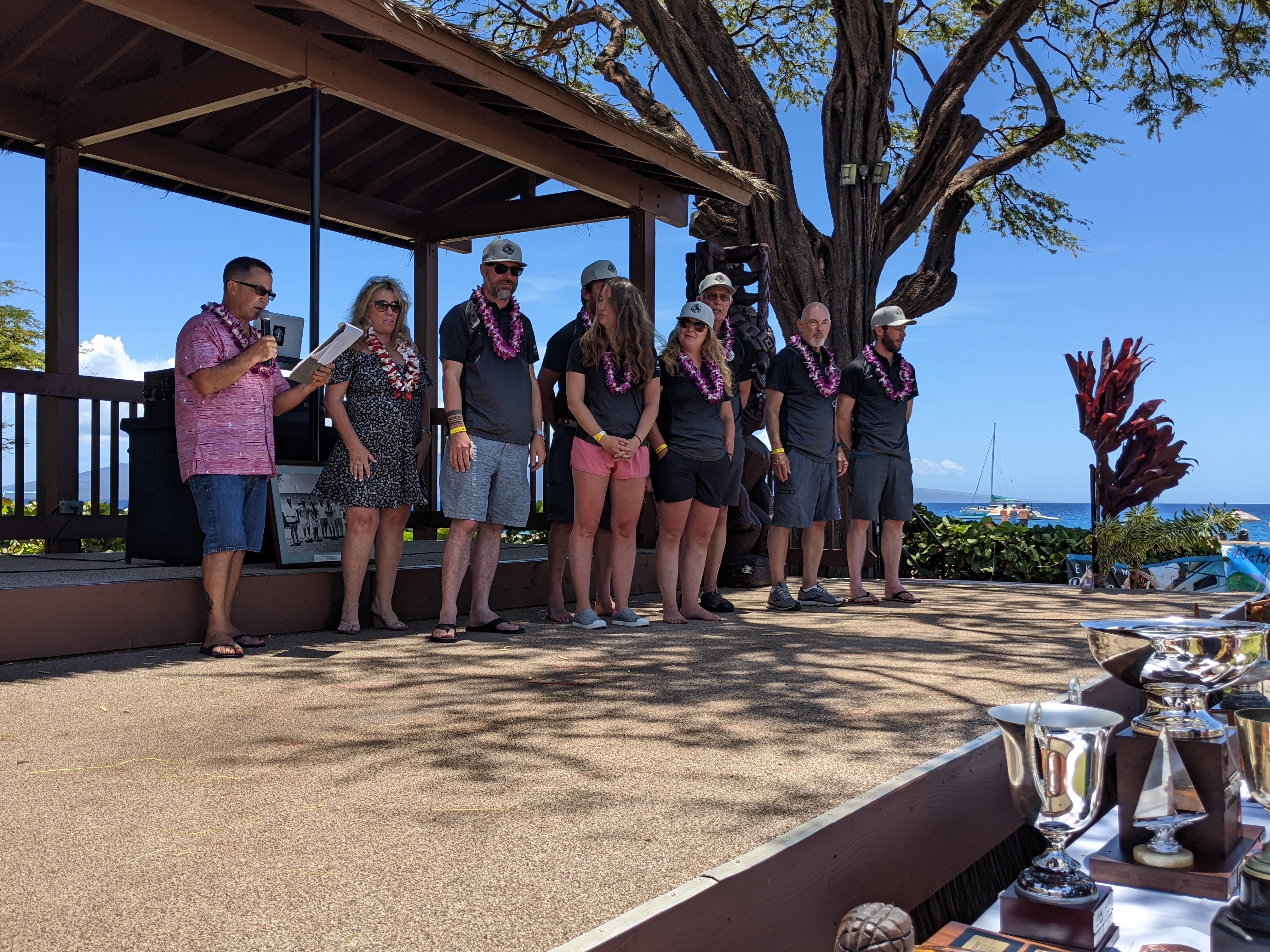 Crew of Planet Express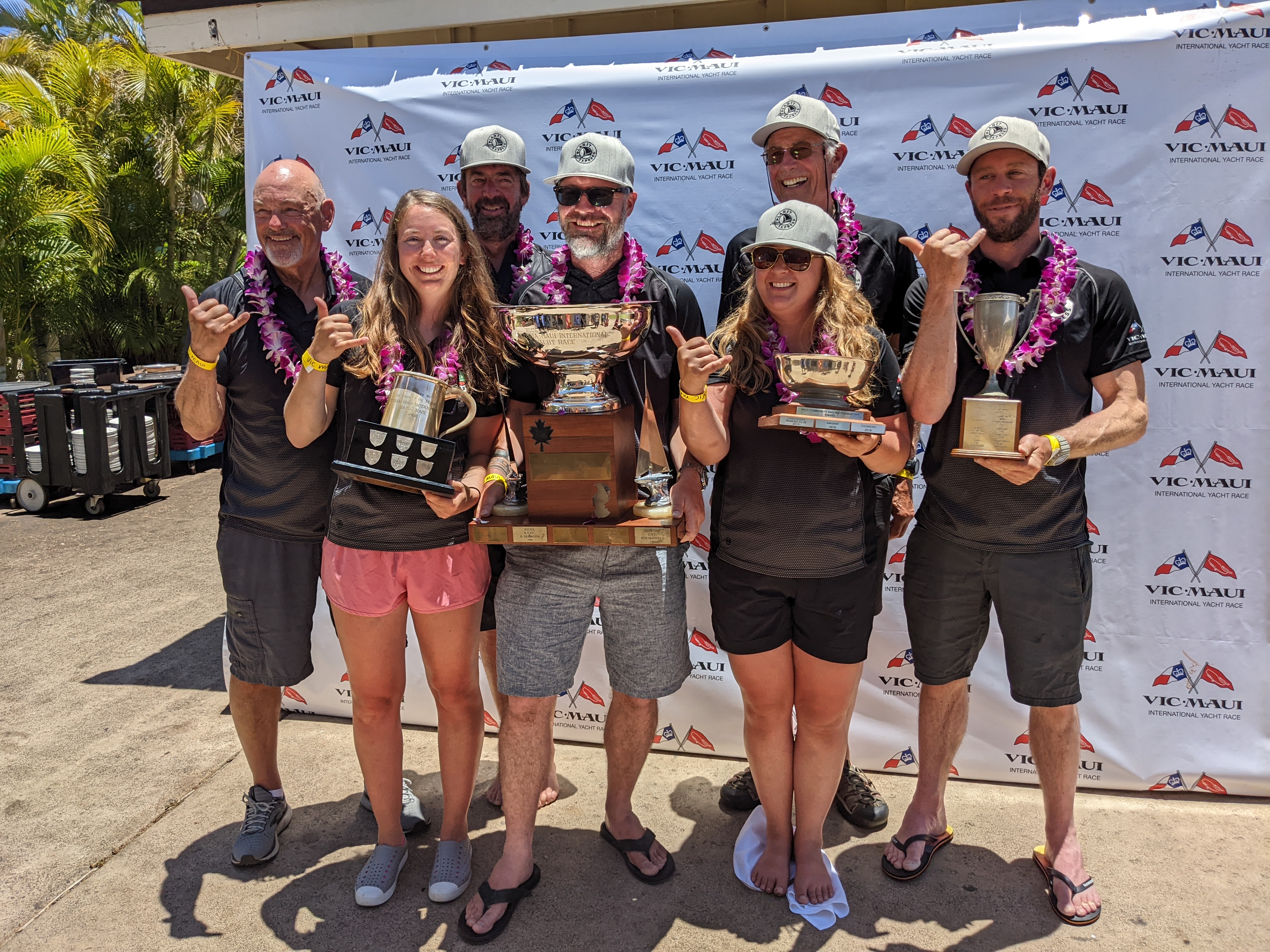 Crew of Planet Express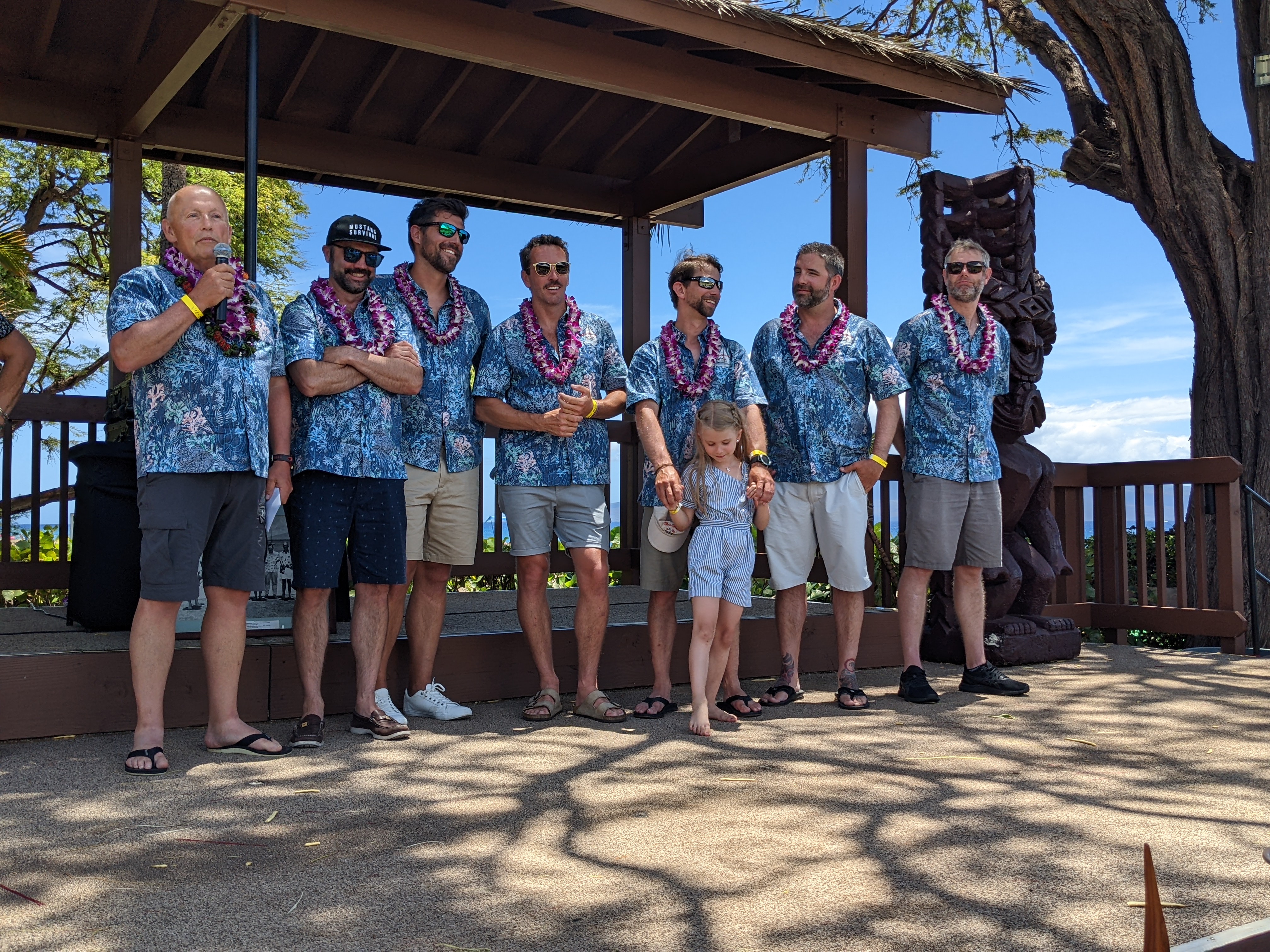 Crew of Red Sheilla including RVYC Vic-Maui Event Chair Jim Innes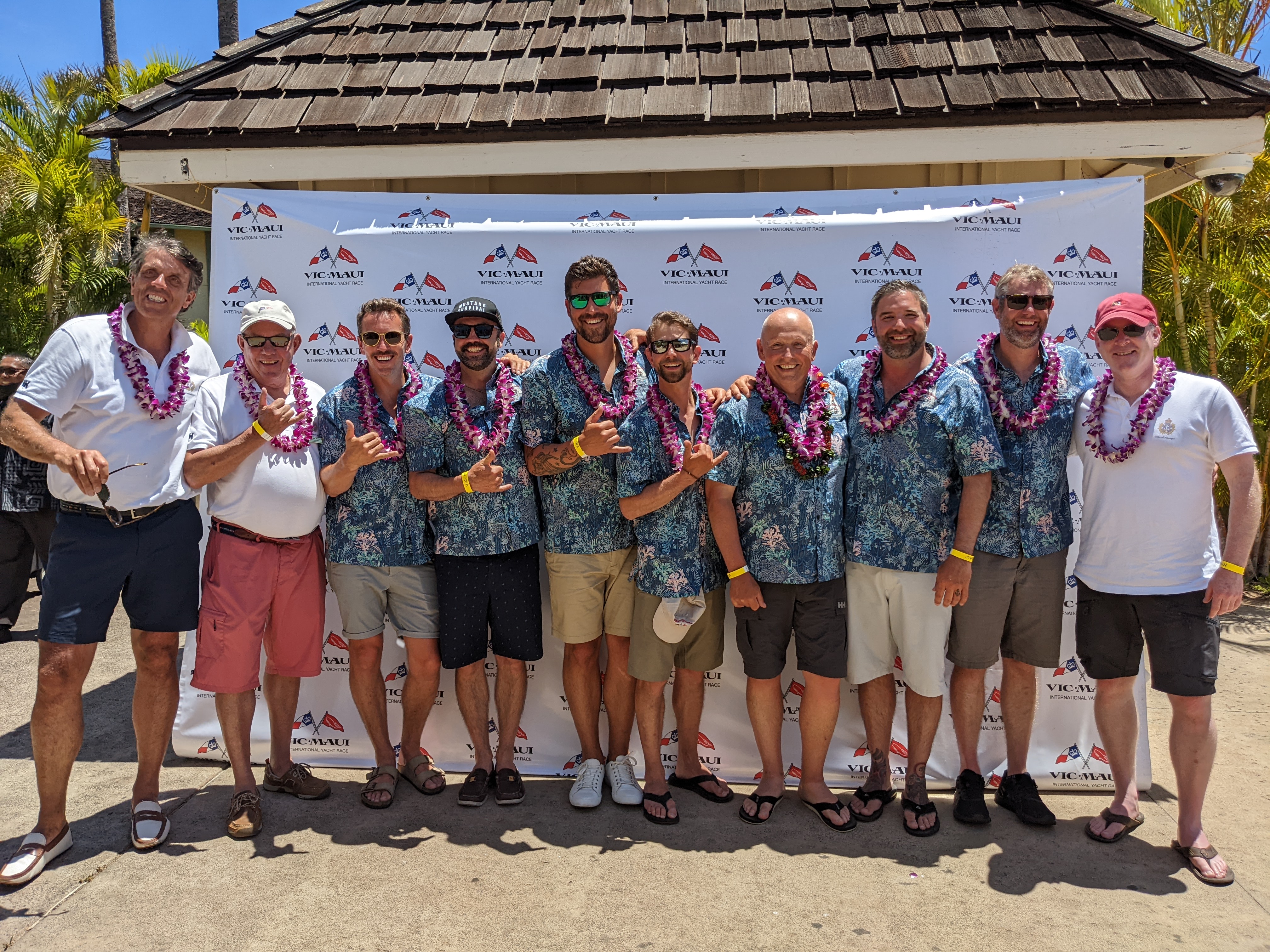 Crew of Red Sheilla including Vice Commodore Cedric Burgers, Commodore Brian Angus and far right RVYC General Manager Jeff Merrin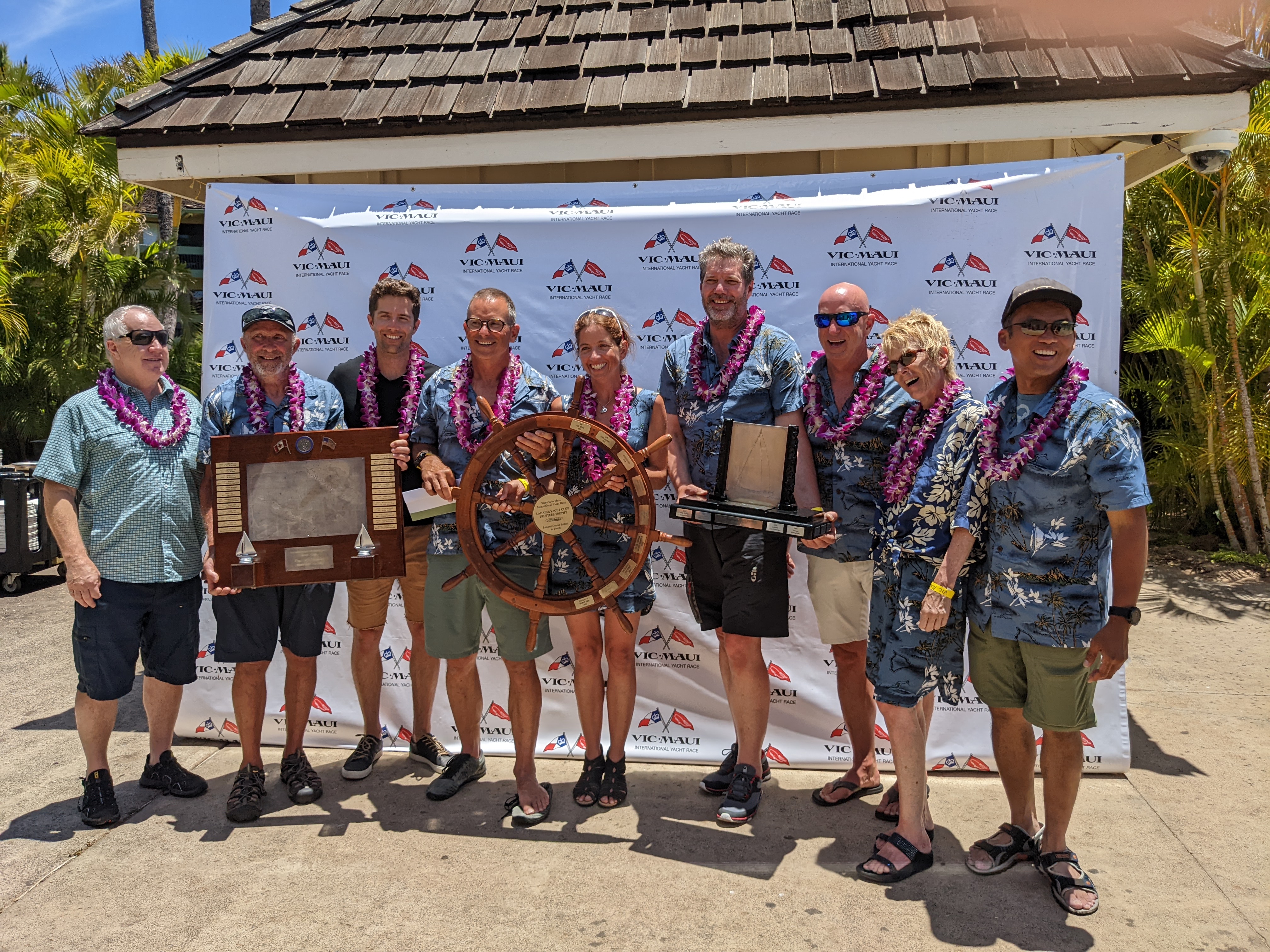 Crew of Xiomara
Images shared here from the Awards Banquet were taken by Charlotte Gann.