Amun-Ra Finished After Dark on July 21
by Charlotte Gann, July 22nd, 2022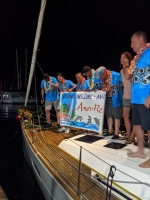 Amun-Ra; Finished at 20:54:00 HST on July 21, and sailed into Lahaina after dark. Ben Homsy's Beneteau Oceanis 45, sailing for Cascadia Yacht Club, is the first arrival of a Lahaina Class Vic-Maui boat. This class allows for such things as organizing for a fee-for-service routing service and using their engine for propulsion (but recording such in the ship's log), where an adjustment to their corrected time will be applied.
Their two occurrences of spinnaker challenges were met and resolved smoothly, all boats having been trained and certified in the Safety At Sea Offshore Personal Survival techniques, and having been tested in overnight sailing circumstances during the prior 2 years. Skipper and crew have acquired good experience on the ocean through the years in varying conditions. Skipper Ben Homsy was joined by Watch Captain Rob Bergman, crew Brendan Reilly, David Verlee, Donald Scott, and Olivier Corbeil. Have a chat with the skipper and crew – they'll delight you with great stories. Ask about lasagna.
Soon after tying up last night, skipper and crew headed for the Lahaina Yacht Club for a late-night celebration and Mai Tai'd one on over a fine meal.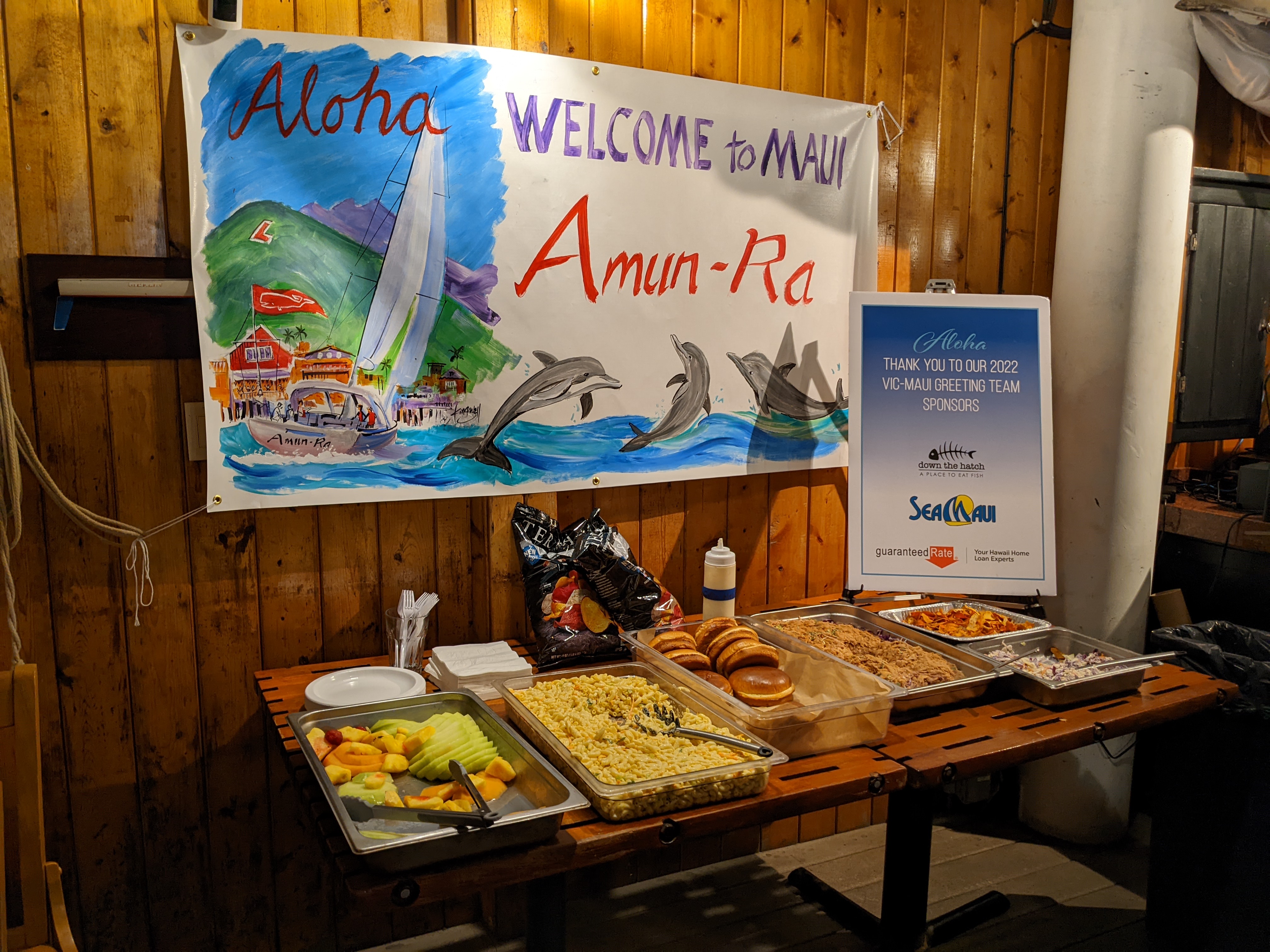 A fine meal after the offshore ocean race Amun-Ra's skipper & crew have completed