July 17 Roll Call & Different Fish On The Line
by Charlotte Gann & Race Committee, July 17th, 2022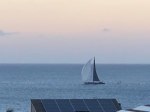 Almost all boats are in the trade winds now. You'll see most of the fleet has done a big right turn as they have consistent winds on their hind quarter, so now making for the lay line.
The boat's speeds in knots at 2 PM HST: 9.4 Phoenix, 8.4 Planet Express, 8.3 Amun-Ra, 7.9 Annie M, 7.3 Flow & Millennium Seagull, 6.7 Xiomara, 5.2 New Haven, and 4.4 Outbreak. Where's Red Sheilla? She's gone incognito – YB Tracking is working on this, should have it solved soon
The key question all keep asking is 'when will we see the next finisher'? This is dependent on weather, wind, boat condition, crew condition. Each boat is driving hard to get to Lahaina. The excitement in the city of Lahaina is tangible and it's also felt on the boats. Phoenix seems to have youngsters on board cuz they're asking 'are we there yet'? Best way to figure out the upcoming finishers is through following the YB Race Tracker.
Adventures aboard: Amun-Ra had a full spinnaker wrap last night, got it sorted (for any who've had this condition, it's a tough thing to sort out in the dark) and they're right now riding the waves. Millennium Seagull had SIX squalls last night and are going HARD to make the Awards Banquet. Planet Express, having gobbled up Flow (not really, but Flow's no longer in sight), can now see Red Sheilla on the horizon. Planet Express had a polite exchange of stories with a cruise liner. Flow is enjoying fast spinnaker sailing with lots of surfing and sun – there's a Beach Boys song in there somewhere.
Food. Well, fishing... The boats that are dragging a line are moving out of tuna world (cooler water) and into the mahi mahi zone. New Haven has given up on their cranky keyboard and decided to go fishing while sailing – fresh mahi mahi is on tonight's dinner menu. Annie M caught one last tuna, then put out her mahi mahi trolling gear and caught one of those too. Lurline is happily sailing at fishing speed in the trades and has caught tonight's dinner of mahi mahi.
Thanks to Dick Bell (past Vic-Maui racer) for his photo of Peligroso crossing the finish line yesterday. Dick was up early to catch the shot.
Roll Call July 17 at noon HST from the fleet:
DATE

22-07-17

Latitude

Longitude

TWS

TWD

Atm Press

Deg-Min

Deg-Min

kts

Deg

millibar

Peligroso

Finished July 16 at 06:06

Phoenix

25-42

148-40

14

067

1022

Lurline

27-14

140-13

12

030

1022

Red Sheilla

26-52

142-19

20

060

1023

Xiomara

25-42

143-25

14

040

1024

Amun-Ra

25-46

146-06

21

031

1021

Millenium Seagull

27-48

140-13

14

060

1014

Planet Express

26-51

142-13

19

060

1023

Flow

26-18

141-41

16

043

1023

New Haven

31-15

236-48

11

007

1024

Annie M

32-45

139-22

16

035

1023

Outbreak

30-20

147-24

13

005

1024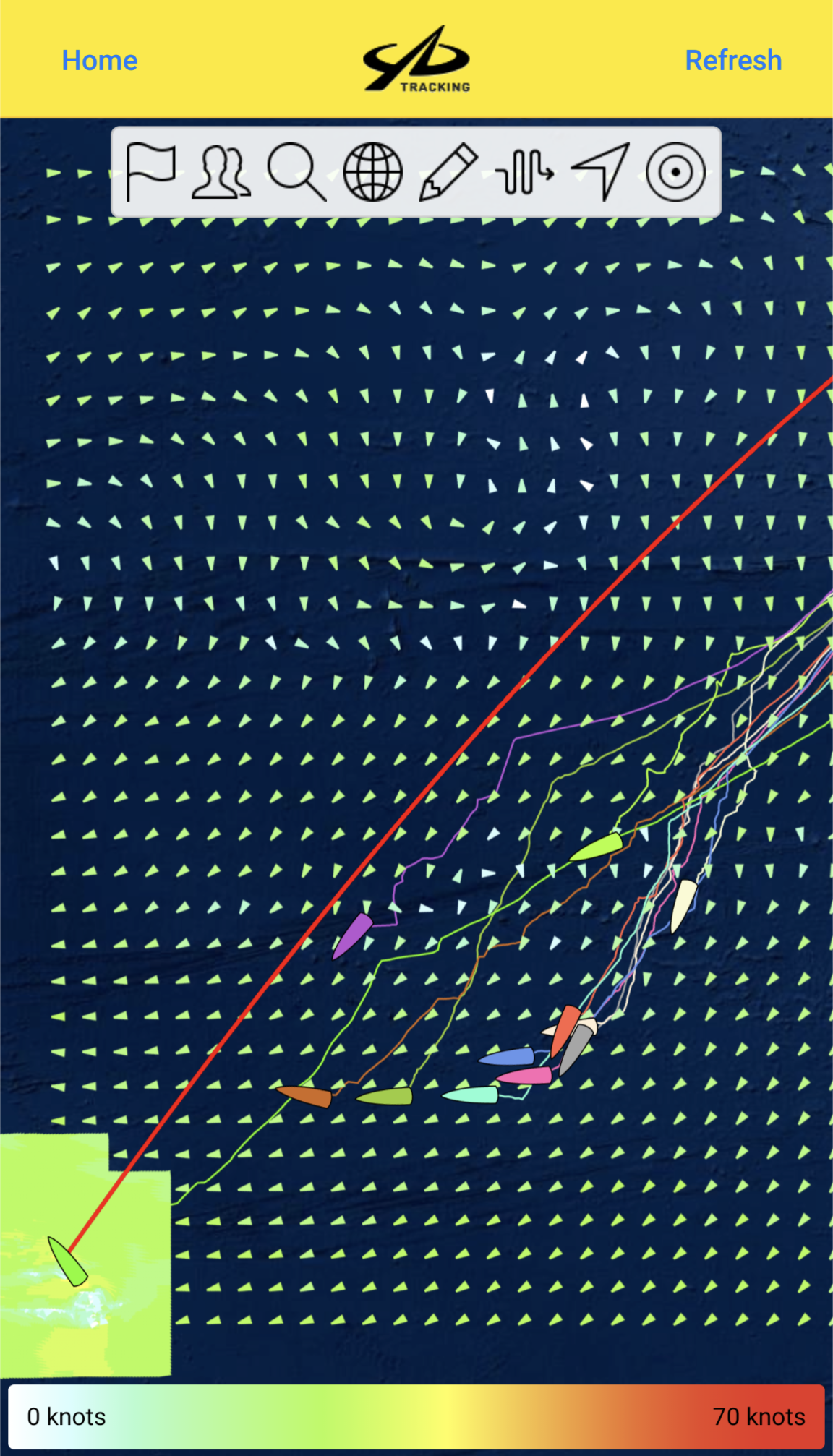 YB Tracker at 1400 HST July 17