Vic-Maui & Time Zones 101
by Charlotte Gann & Race Committee, July 12th, 2022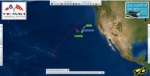 Boats are all rumbling toward Maui in reasonable breeze. Peligroso has crossed the 1/2 way point and has less than 1140 miles to go as of 10 AM PDT = 7 AM HST.
Get ready to see the time zone change on the YB Race Tracker for Vic-Maui early Wednesday morning, July 13. All times for the boats will change from PDT to HST and boats will 'appear' to arrive in Maui 3 hours earlier than the Race Tracker shows Tuesday, July 12.
One of the challenges of running a race across time zones is the time difference. All starts were recorded in PDT. Vic-Maui Race Committee will ask YB tracking to change the time zone on the race clock to HST which is 3 hours behind PDT (10 AM PDT = 7 AM HST).
As boats get closer to Maui, race followers will want to see the expected arrival time in local time – HST.
At the same time, Vic-Maui Race Committee will change the time allowance numbers. As of Tuesday, July 12, the boats show the corrected time as a comparison to the predicted time using the normalized wind matrix. This presently shows Peligroso and Phoenix as negative corrected time (going faster than normal weather) at the bottom, not top. By changing the time allowances to a comparison to the fastest boat (Peligroso), the corrected time will appear like the Official Results.
Follow the Vic-Maui YB Tracker here: https://www.vicmaui.org/tracker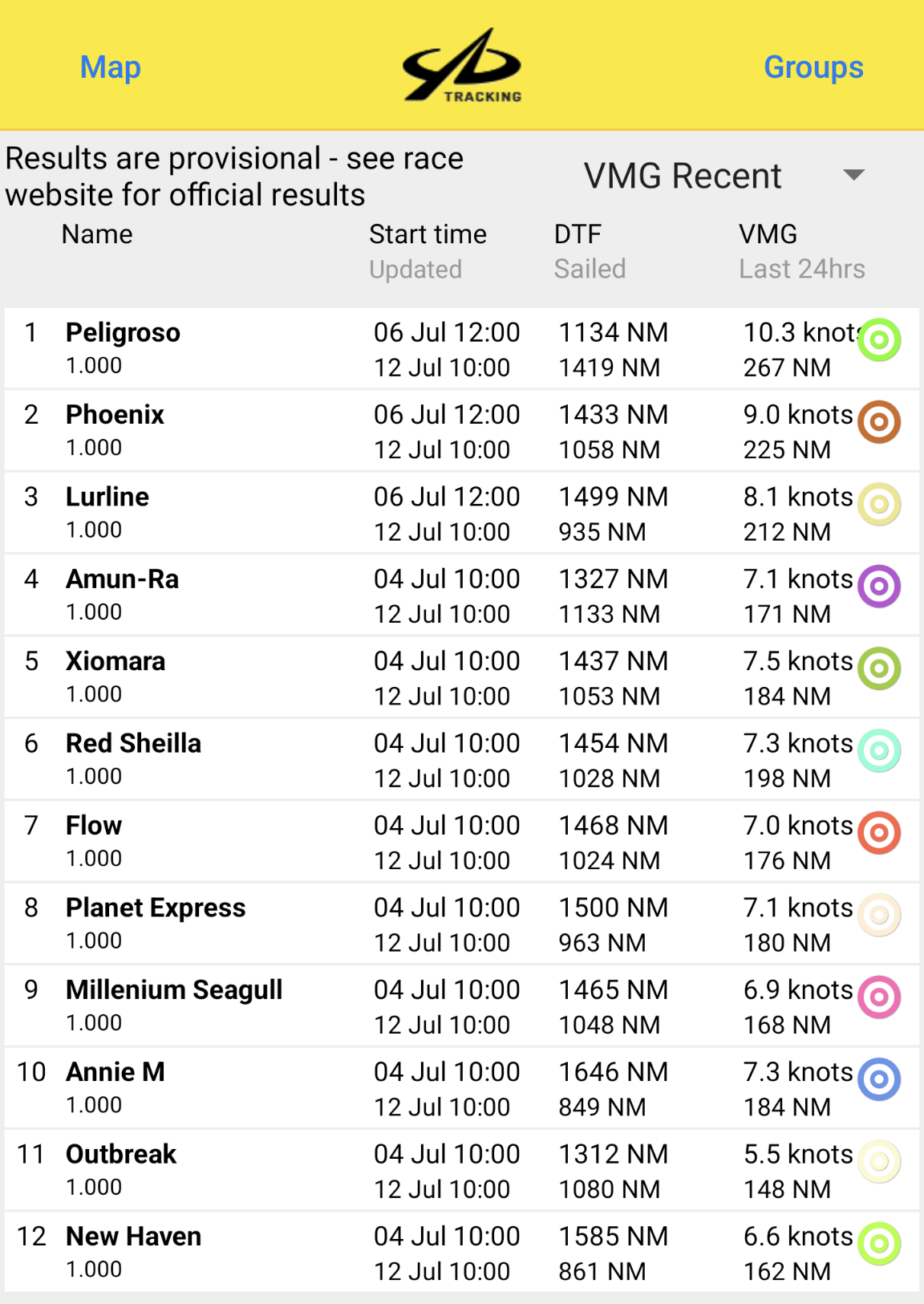 YB Tracker @ 10 AM PDT July 12, 2022