Vic-Maui Send-Off Social
by Charlotte Gann, July 3rd, 2022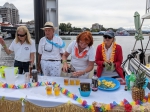 On July 2nd, the Vic-Maui fleet came together at the first Send-off Social at the Causeway Marina of Victoria's Inner Harbour. Skippers, crew, race organizers, and supporters all enjoyed the Hawaiian snacks plus well-crafted Mai Tais by Gail Innes and her team, thanks to Mount Gay Rum, along with Whistler Brewing's Revolution beer and Lone Tree Pear cider.
Royal Vancouver Yacht Club's Vice Commodore Cedric Burgers attended, and the legendary Guy Walters and wife Barbara were present to celebrate Guy's many years of contributing to the success of the Vic-Maui International Yacht Race.
The steady hand on the helm of organizing the Vic-Maui International Yacht Race is Jim Innes, son of the race founder, also Jim Innes. He's an inspirational fellow, racing his Red Sheilla with a crack team. With his calm demeanour and wild sense of humour, the team who help Jim have done so gladly and look forward to continuing to support the race.
The YB Race Tracker now shows the 2022 Vic-Maui Race, follow the race here: https://www.vicmaui.org/tracker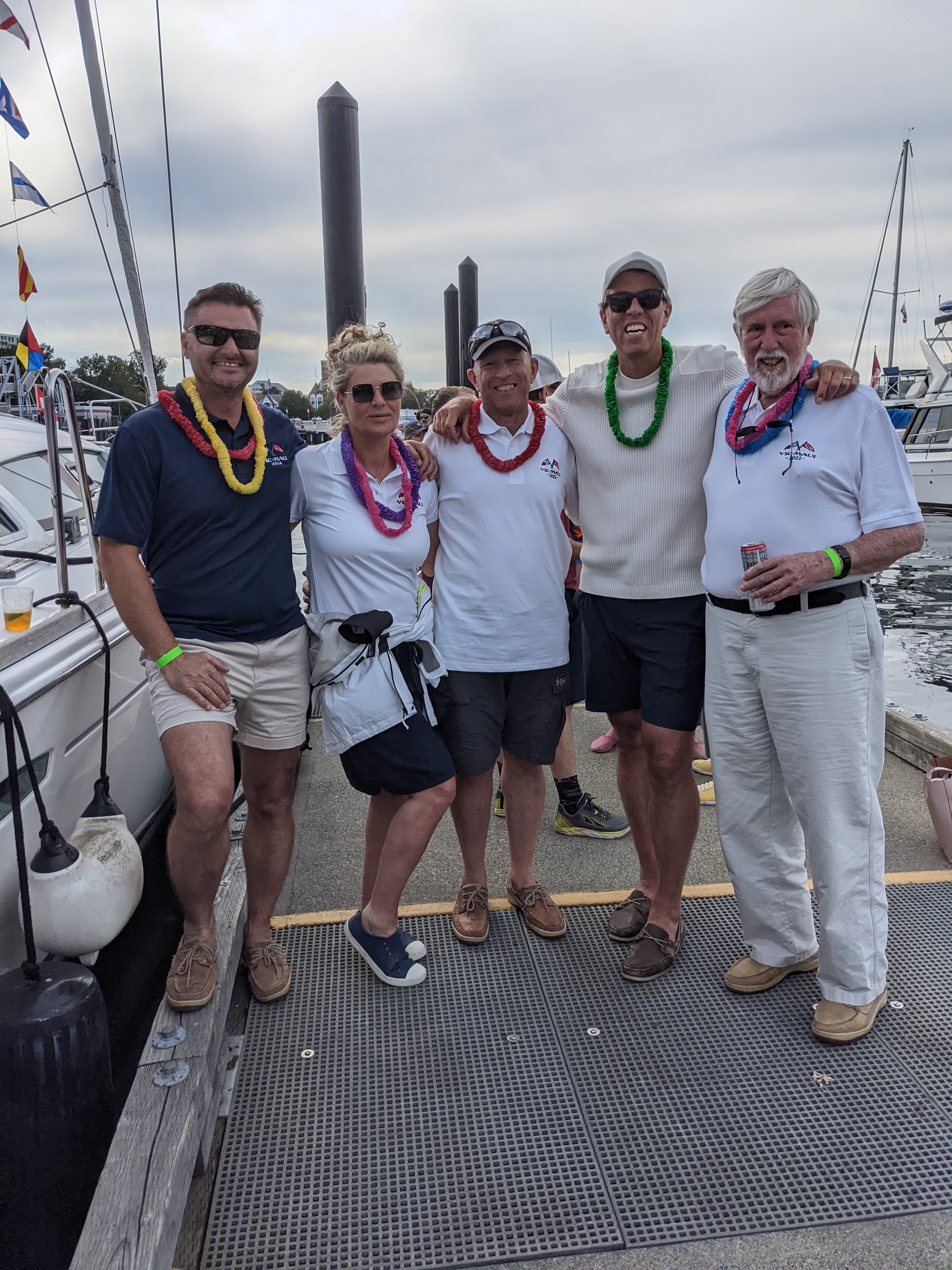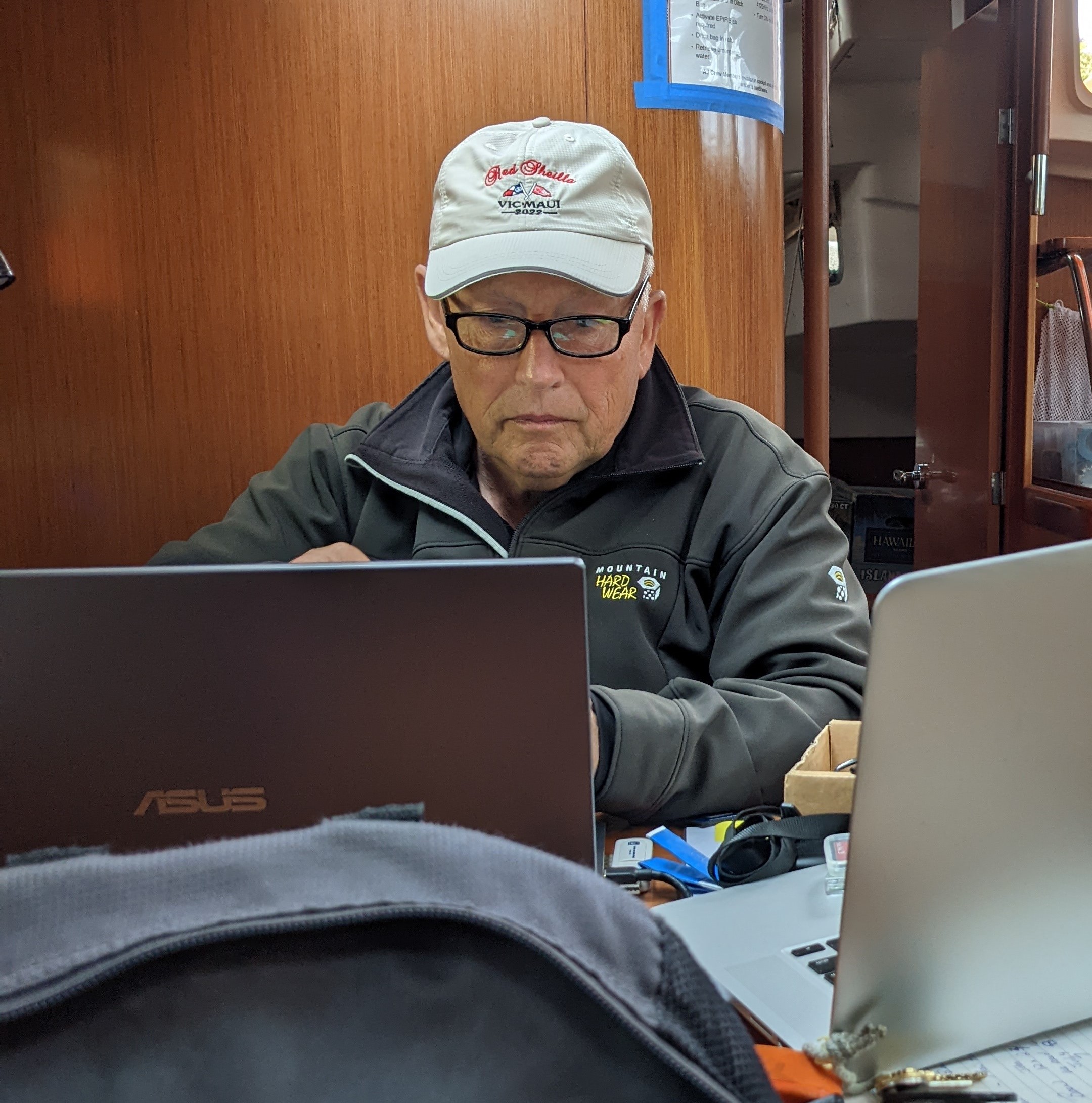 Thanks Whistler Brewing Derek & VIctoria Holmes, David Jim Innes working on the Race
Sutcliffe, Cedric Burgers, Guy Walters