The Heat is On
by Race Committee, July 16th, 2016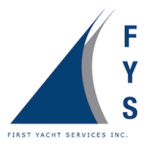 Every boat was roaring along their own slot on the line to Maui. But the stronger winds have now veered to the west forcing boats into decision time on the fastest approach. Do you gybe early and take a southerly approach? Or do you ride out the changing wind direction and gybe late and approach from the north? Or do you stay in the middle and get lots of practice at doing multiple gybes throughout the night?
Clearly the fleet has thinks that the port gybe is the right one for now and most boats have flipped, but we will see. At the recent update, Longboard is flying and is now in the lead of Div 1. But Kinetic and Valkyrie are very close.
String Theory holds the lead in Div. 2 – John Mortimer was the Div. 2 winner in 2014. He is just ahead of Equus with Turnagain and Salient not too far behind – Remember, these finish predictions are very volatile. Rain Drop has taken control of Div 3 - for now - there is still more than 50% of the course to go.
The wind predictor now says wind strength will remain good for the next number of days with averages along the course in the 15 – 20 kt range – perfect conditions. Winds get a little lighter in the middle of the course later next week, but the fleet should be well south of that and in sight of the finish by then.
At present the concern about hurricanes seems to be fading. The remnants of tropical storm Celia will pass north of Hawaii this weekend, well ahead of the fleet. The next storm is hurricane Darby, which is expected to be downgraded from hurricane to tropical storm in the next 48 hours. It will approach Hawaii from the southwest sometime next weekend, hopefully weaker still and after the boats have finished, but watchfulness is warranted.
TODAY'S FEATURED SPONSOR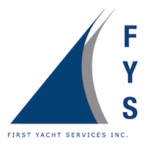 First Yacht Services provides specialty marine services, yacht commissioning, Webasto Marine heating systems, Raymarine electronics and electrical upgradeS for British Columbia and the Pacific Northwest.