Daily Report - July 17 - The Final Push - But the Wind Goddess Will Have Her Say
by Race Committee, July 17th, 2014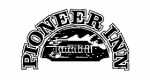 It Race Day 14 and it is smoking hot in Lahaina. But the surf is up and the winds are good, making it the perfect place to be. And we have 14 boats approaching fast (and one crew who retired from the race arriving by airplane).
We will have the first finisher in tonight. At the 5:00 pm HST report, Peter Salusbury's Riptide 25 was 46 miles from the Finish and should finish sometime before midnight – depending on the strength of the winds in Pailolo Channel after the sun drops below the horizon with the hoped for "green flash". New Haven has been valiantly trying to match Longboard wave for wave, but has fallen a bit behind as Longboard has been able to surf in the strong trades winds of the past 24 hours. New Haven still has 156 miles to go and should finish sometime Friday mid-day. But depending on the final sprint to the line, New Haven can still catch Longboard on corrected time, after handicaps are applied.
As mentioned yesterday, the race for the Overall Winner based on handicaps is still up in the air. In addition to New Haven, Class 2 leader String Theory, skippered by John Mortimer, is 453 miles away but very much in the hunt. As is Kahuna, John Leitzinger's Aerodyne 38 at 436 miles away. And Family Affair and Alegria still have an outside chance.
All depends on the capriciousness of Pele (the Hawaiian goddess of wind, in addition to stirring up volcanoes). Some boats have the winds blowing across their stern quarter at over 20 kts and get a big boost from occasional squalls. Other boats have winds in the mid-teens and are missing out on the squalls. Kahuna reported that they were loving sailing in the trades; Passepartout reported another shredded spinnaker and a broken steering cable. The Roll of a Dice will determine who moves ahead of who – welcome to sailboat racing.
While the first boats will arrive in the next 24 hours, most of the fleet will likely arrive in a pack on Sunday and Monday.
An interesting tidbit: Kinetic reported seeing and communicating with Pyewacket, Roy Disney's famous ocean racing yacht and former heralded Vic-Maui participant, one of the Pac Cup participants.
Brad Baker, multiple winning Vic-Maui navigator gives his final assessment of the run to the finish for Northwest Yachting magazine.
http://www.nwyachting.com/2014/07/vic-maui-update-longboard-closing-on-finish/
Thanks to Kurt Hoehne at Northwest Yachting for making these available.
Pioneer Inn, Lahaina
Built in 1901 and substantially remodeled to meet Best Western standards, the Pioneer Inn in Lahaina, Maui, captures the ambiance of the whaling days and the plantation era, with architecture that evokes the tranquil lifestyle of turn of the century Lahaina while offering all the comforts and convenience of a modern hotel.
Phone: (808) 661-3636
Website: http://www.pioneerinnmaui.com/