Registration opens for more preparation events, the online Crew Bank is active
by Event Committee, September 22nd, 2013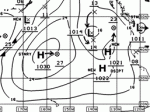 The Vic-Maui Preparation Seminar (November 2) is now open for registration.
Vic-Maui skippers, race crew, shore support crew and potential race entrants will learn valuable information, ideas, and techniques in preparation for the challenge, adventure and teamwork of the Vic-Maui race. A series of informative presenters will address topics including:
Rigging for Ocean Conditions

Safety Compliance

Emergency Steering

Weather, Navigation and Tactics

Crew Training and Experience

Sails and Sail Maintenance

Provisioning

Shore Crew & Logistics

Wireless Communications

Medical / First Aid Considerations
Click here for Preparation Seminar information and registration
The Vic-Maui Offshore Weather course (November 3-4) is now open for registration.
The main objective of this course is to explain Global and Offshore, as well as Coastal weather, for the NE Pacific Ocean. Perhaps most importantly, it explains how to interpret a weather map. The course also shows how to use mid level weather maps (500 hPa isoheights) to forecast the movements of the weather systems reported on a surface-analysis map. Examples of sources of weather information and maps are given. Various exercises will be done on the surface and 500 hPa weather maps, to evaluate the weather and forecast the movements of systems. A handout is given, which reproduces some of the most important slides and provides a list of some of the sources of weather information.
Click here for Offshore Weather course information and registration
Vic-Maui online Crew Bank
The Vic-Maui online Crew Bank is now active, connecting boats and sailors.
Click here to register your interest in crewing on a Vic-Maui boat
Click here to find crew for your Vic-Maui boat
Safety at Sea - October 4-5 - only 3 spaces still available ...
Offered by BC Sailing in conjunction with local clubs, the Offshore Personal Survival Course (Safety at Sea - Sea Survival) is Sail Canada - ISAF Approved and is for experienced sailors who are participating in distance and offshore races and passages.
Click here to for the Offshore Personal Survival Course
More information:
Vic-Maui has implemented an online entry system.
The race entry form has been streamlined. The early entry deadline of September 30, 2013 is fast approaching, and boats that register by this date qualify for a $200 race entry fee discount and other benefits.
Click here to Register Now for Vic-Maui 2014
(this link is for skippers who are entering their boat in the race)
Notice of Race - Appendix B - Safety Checklist is Now Available.
Appendix B brings together the safety requirements of the ISAF Offshore Special Regulations, the Vic-Maui Notice of Race and NoR Appendix A in one convenient checklist format.
Click here for the Notice of Race Appendix B Safety Checklist
Attention adventurous PNW sailors!
A Vic-Maui Information Meeting will be held on Thursday, September 26, 2013 starting at 7:00 pm at the Seattle Yacht Club. This free event is for skippers and crew who are considering doing the Vic-Maui race. Attendance is open to sailors from all clubs. Come to hear about the spills and thrills on the way to putting a tick mark high on the bucket list! Vic-Maui veterans Tom Huseby (J-145 "Double Take"), Brad Baker (Nine Vic-Maui races!), David Sutcliffe (Beneteau First 47.7 "Kinetic") and Frank Shriver (LYC Race Trustee) will be there to field questions.
Click here to RSVP and get details for the Seattle area Information Meeting
Celestial Navigation:
Although not a requirement for Vic-Maui, sailors interested in celestial navigation are advised that Vancouver Maritime Courses is offering a celestial navigation course commencing on November 5, 2013.
Click here for more information at Vancouver Maritime Courses
Visit www.vicmaui.org for more
Challenge - Adventure - Teamwork!