Fall-Winter Schedule for Competitor Preparation Events
by Event Committee, August 24th, 2013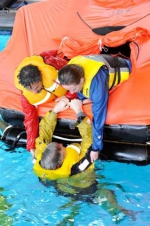 Vic-Maui teams - mark your calendars!
Preparations are well underway for Vic-Maui 2014. Teams preparing for Vic-Maui will want to plan for these competitor preparation events and dates:
September 30, 2013 Early Entry Deadline
October 4-5, 2013 BC Sailing Safety at Sea class
November 2, 2013 Vic-Maui Preparation Seminar
November 3-4, 2013 Vic-Maui Offshore Weather class
November 15-16, 2013 BC Sailing Safety at Sea class
February 1-2, 2014 Marine First Aid class
February 3, 2014 Race Entry Deadline
February 22-23, 2014 Sailing Foundation Safety at Sea seminar
Registration information for each of these events will be published as it becomes available. Teams that meet the Early Entry Deadline will receive preferred registration access to some Vic-Maui events.
Celestial Navigation: although not a requirement for Vic-Maui, sailors interested in celestial navigation are advised that Vancouver Maritime Courses is offering a celestial navigation course commencing on November 5, 2013. See Vancouver Maritime Courses for more information.
Visit www.vicmaui.org for Challenge - Adventure - Teamwork!