Race Entry Documents
by Event Committee, June 24th, 2013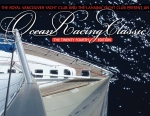 Thank you for your interest in participating in the 2014 Vic-Maui International Yacht Race.
The 2014 Race Entry Package is now available online by completing the Race Entry Package Request form (click here). Completed entry forms are due via email to race-entry@vicmaui.org by February 3rd, 2014. Entry fee payments will be accepted using the on-line entry system.
To qualify for the early entry fee, register using the online entry system and pay the entry fee by September 30, 2013.
Please contact Gaylean Sutcliffe at race-entry@vicmaui.org with any questions or for additional information about Vic-Maui 2014.
Thank you again for your interest.
Sincerely,
Vic-Maui 2014 Race Committee