Daily Report - July 19 - Oh, What A Party
by Race Committee, July 19th, 2014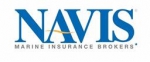 There has been a definite change in the weather on Maui. High clouds have blocked the sun, heralding the arrival of the remnants of tropical storm Wali. And ETA predictions included with the Roll Call are heralding the arrival of a no less than 6 boats in the next 24 hours. Led by Kahuna, there will be a parade across the Finish and into the Welcome Party at the Pioneer Inn. It should be quite a party.
The National Weather Service has been tracking a slow moving tropical depression that is the left over bits of Tropical Storm Wali. While big winds are not in the forecast (it is actually dropping for Avalon, Losloper and Bedlam II who are still 500 miles away) lots of rain in predicted, including chance of flash flooding ashore. The cloud cover, changing winds in Pailolo Channel and a drop in the barometer pressure readings reported from the boats at Roll Call show that its arrival on Maui is soon.
The boats have had to deal with short-lived wind and rain squalls over the past few days, but this should be a little different. While the boats try to outrun the rain in the last push to the finish, there are several battles in the standings to sort out.
The first thing to sort out is who is going to win the Royal Vancouver Yacht Club trophy for First Overall, based on time corrected for handicaps. The crew on Longboard has been waiting for 2 days to find out if someone will bump them off the top podium position. String Theory still has a chance to do so - we will find out sometime before midnight.
There is also a battle for the top 3 spots in Class 2. While String Theory has the 1st place sown up, there is still a battle between Kahuna, Alegria and Family Affair for 2nd and 3rd places.
The same goes for Class 3 where the battle between Passepartout, Turnagain and Turicum for 1st and 2nd is very much undecided. And to make matters interesting, it appears that the Yellowbrick tracking device on Turnagain is acting up so we don't exactly know where she is.
The Greeting Party crews from Lahaina Yacht Club will be kept up tonight. But it will be lots of fun seeing how it turns out.
Featured Sponsor - Navis Marine Insurance
Welcome to Navis Marine Insurance Brokers, a Speciality Insurance Brokerage dedicated to providing protection and insurance coverage for the unique needs of marine related clientele.
With over 20 years of experience, we take pride in offering our clients specialized insurance packages and policies that help them protect their assets and their businesses. Our brokers have relevant experience that applies to the safeguard of you and your vessel including: building related risk management solutions, recreational watercraft insurance, complex marine operations and high-level knowledge of legal statutes including the Marine Liability Act and the Canada Shipping Act and more. In addition to our professional experience we offer our clients personal and intimate knowledge of the industry including: experience aboard commercial vessels, race management, serving as Commodore of a yachting club, marine search and rescue, extensive experience with pleasure crafts and recreational boating and involvement in marina construction. Being personally involved in sailing, marine activity and boating gives us a critical edge in understanding our clients' needs and ultimately protecting the assets and businesses they have worked so hard to build.
Website: http://www.navismarine.ca/