Crew Login
Please enter a valid username and password. Thank you.
Tweets by @vicmaui
Shackles & Cotterpins e-Newsletter
Featured Sponsor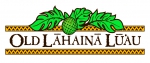 Featured Yacht Profile
Kraken

Type
: Beneteau First 40.7
Skipper
: Mark & Annette Malecek
Port
: West Vancouver, BC, Canada
Blog:
1 articles posted
Kraken is a Beneteau First 40.7 sailing for the West Vancouver Yacht Club. The boat's racing history extends from Southern California and Mexico where she was raced under her former name Sorcerer IV, to the Vancouver area where she has been racing since her arrival in 2013. Kraken will be participating in the 2016 Vic-Maui as well as a number of the qualifying races such as Southern Straights and Swiftsure in 2015 and 2016.
Kraken's Krew consists of Skipper Mark Malecek, family members Annette, Karl and Alex, and local sailors Daryl Thomas, BJ Cedzich and Colin Altman. All of the crew share in the commitment to pursue adventure and are presently taking up the challenge of planning, preparing, training, and team building. The group is looking forward to the adding the 2016 Vic-Maui to their list of successful accomplishments, and to the party on the other side of the ocean that they have heard so much about.
[Read More Yacht Profiles]
Weather