All rights are reserved by Vic-Maui and copyright holders; permission is granted for non-commercial use specifically for editorial and documentary coverage of the 2016 Vic-Maui International Yacht Race.
Tweets by @vicmaui
Shackles & Cotterpins e-Newsletter
Featured Sponsor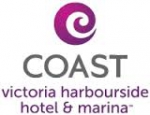 Featured Yacht Profile
Red Sheilla (2016)

Type
: Beneteau 49
Skipper
: Jim Innes
Port
: Vancouver, BC, Canada
Blog:
1 articles posted
"Red Sheilla" is the first boat to enter the 2016 Vic-Maui! Red Sheilla previously competed in the 2010 and 2012 Vic-Maui's.
In July 2016, Red Sheilla skipper Jim Innes will sail in his fourth Vic-Maui, following the pioneering course sailed by his father JG (Jim) Innes in 1965.
The first Vic-Maui was sailed in 1965. The race was a dream of Royal Vancouver Yacht Club member JG (Jim) Innes who at that time was a Captain for Canadian Pacific Airlines. Jim convinced three other skippers to start with him off Brotchie Ledge in 1965. With Jim in his Lapworth 36' "Long Gone", there was Lol Killam of the Royal Vancouver Yacht Club with the 45' sloop "Velaris", Ron Ramsay of the Royal Victoria Yacht Club with the 45' ketch "Norena of White" and Boo Paskel from Seattle Yacht club with his 73' ketch "Tatoosh".
The 1965 race and weather were typical; Westerlies in the Juan de Fuca Strait, a left turn down the coast to about the latitude of San Francisco, followed by a right turn under the North Pacific High and a gybe with the Northeast trade winds filling spinnakers for the sunny run to Maui.
"Long Gone" won the first Vic-Maui with a time of 15 days, 6 hours and 55 minutes. Records have been broken many times since 1965. The current record holder is "Grand Illusion", skippered by James McDowell of the Lahaina Yacht Club, who completed the race in 9 days, 2 hours and 8 minutes in 2000, beating out the previous record of 9 days, 19 hours and 36 minutes set in 1996 by "Pyewacket", skippered by Roy Disney.
Vic-Maui is celebrating the Half Century mark in 2016. We invite you to join us!
[Read More Yacht Profiles]
Weather