Final Roll Call – The Seagull Has Landed
by Charlotte Gann & Race Committee, August 23rd, 2022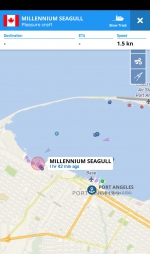 Millennium Seagull left Ala Wai Boat Harbor in Honolulu on Oahu on August 6th, and arrived in Port Angeles today at 5:30 PM PDT.
We've seen the Vic-Maui boats begin their race to paradise on July 4th and 6th. We've applauded their arrival in Lahaina between July 16 and 26. We've watched as they left Lahaina in late July and early August. And now all the boats with planned deliveries have arrived back in the Pacific Northwest.
Millennium Seagull had, as have others, experienced many trials and many joys. Some comments they shared while at sea:
(August 20) "Fog. We traded a small Bluefin tuna for a pair of Bose headphones. That fish cost us about $75.00 per pount!"
(August 19) "Rouge (sic) wave broke over the boat last night. No damage. Motoring down the rhumb line today."
(August 18) "It's a washing machine out here." ('spin' cycle was even more fun – Ed)
(August 17) "Sea has abated. Overcast. Some rain last night."
(August 15) "over 1/2 way. Passed close to 2 tankers"
(August 13) "swim followed by spin run, followed by knock-down"
(August 12) "25m away from sperm whale for 10 min" (huge!)
(August 8) "nice ride"
(August 7) "18-22 (knots) most of the day and night. (seas) Laying down a little today"
Two boats yet to return, Annie M and New Haven, have resolved the hardware issues and are establishing deliveries in the coming weeks.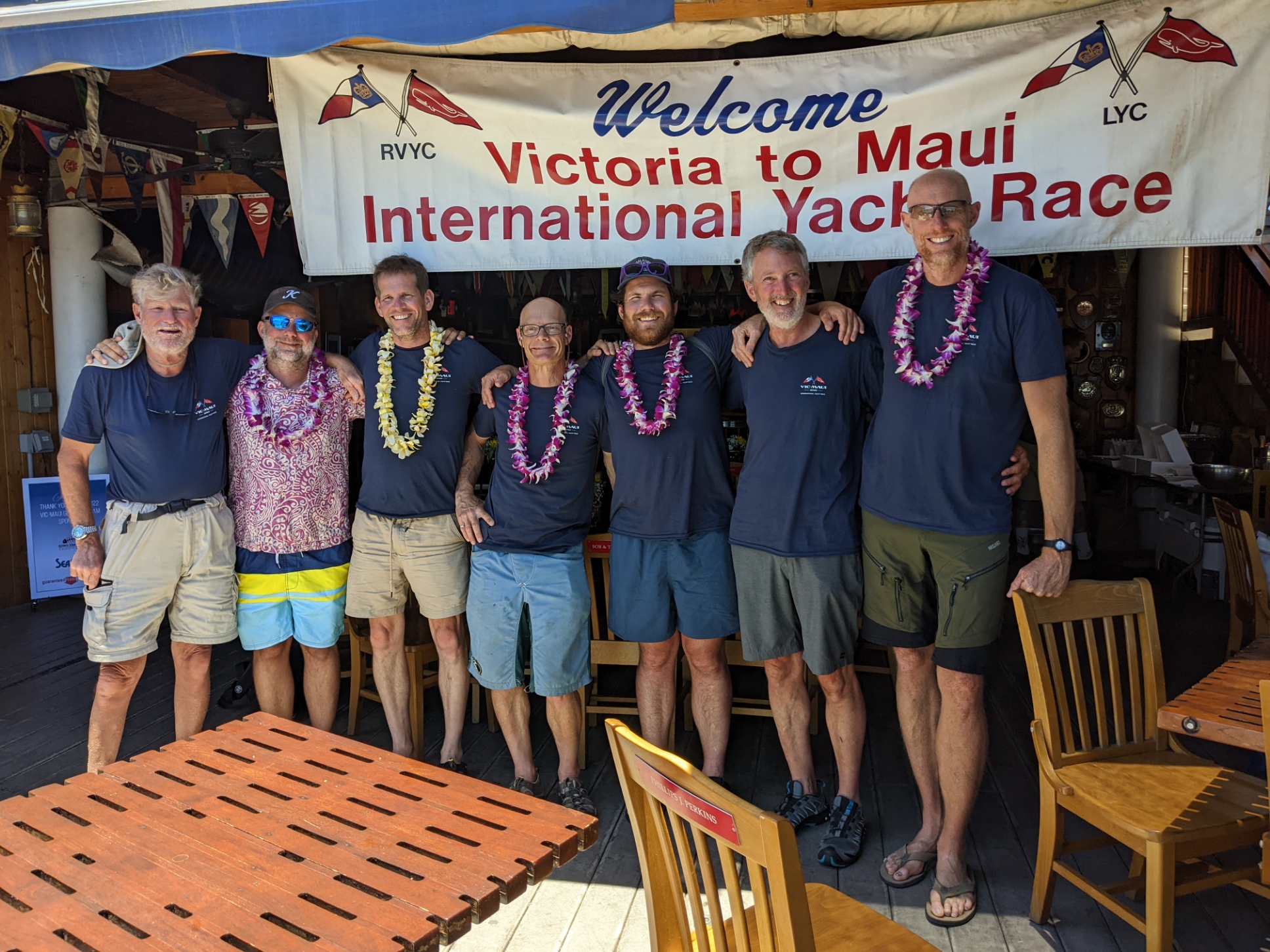 Millennium Seagull's crew at Lahaina Yacht Club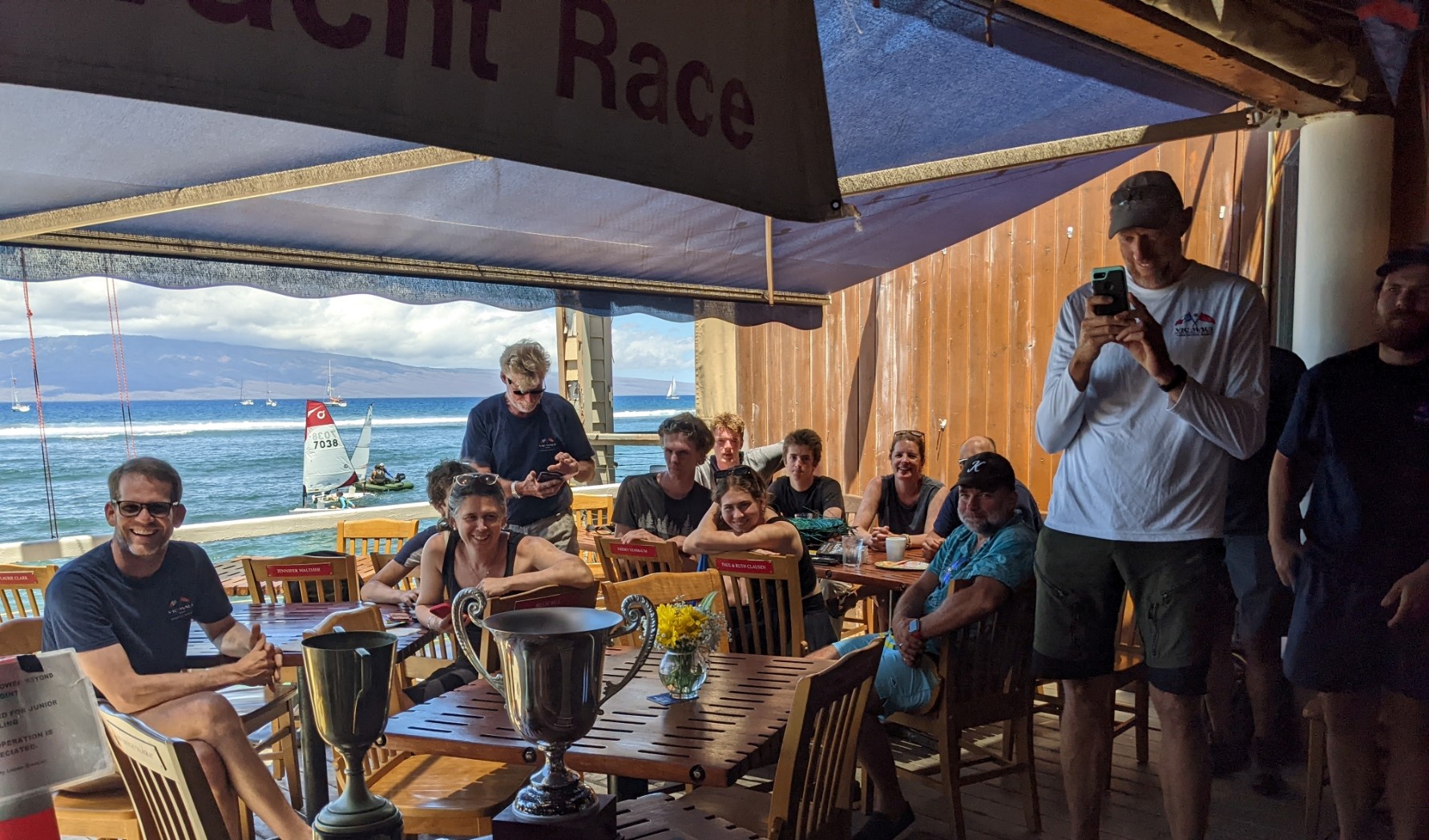 Millennium Seagull - 2022 Vic-Maui Overall Winners in the Lahaina Class