Eight Days to the First Start, Lahaina Greetings, US Customs, Awards Banquet, Pre-Start Events, Race Tracker, Waiting Wahine Luncheon, Official Merchandise
by Event Committee, June 25th, 2014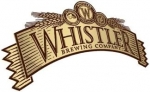 Eight Days to the First Start!
Race Documents Published
More race documents have been published. See the Official Notice Board online at http://www.vicmaui.org/documents for:
Featured Sponsor - Whistler Brewing
First established in 1989, the Whistler Brewing Company is an originator in the BC craft brewing movement. And today, while many craft breweries have come and gone, we are still proudly 100% BC owned and 100% BC brewed.
Authentic. Hand Crafted. Artisan Beers. That's the Whistler beer experience. More flavor. More Character. More to Experience.
There is a little bit of Whistler in every one of our products. We want to share the stories, the experiences, and our simple love of craft beer.
Come visit us at our brewery in Function Junction, Whistler. See our authentic craft beers in the making. Join us for a tour and tasting. Hang at the Tap House. We'd love to have you drop by.
Website: http://www.whistlerbeer.com/
See more Vic-Maui Sponsors at the end of this newsletter.
Vic-Maui Awards Banquet - Venue Changed, Capacity Increased
The Vic-Maui Awards Banquet is the closing event of the Vic-Maui International Yacht Race, co-hosted by the Royal Vancouver Yacht Club and the Lahaina Yacht Club. The Awards Banquet will be held Saturday July 26, 2014, starting at 5:30 pm.
As of June 20, the Awards Banquet venue has been changed to the Sheraton Maui Resort & Spa. The capacity of the event has been increased, the wait list has been cleared, and ticket sales have resumed.
Click Here for Awards Banquet Information and Ticket Purchase
Pre-Start Events - Victoria
Your Committees from the Royal Vancouver Yacht Club and the Lahaina Yacht Club have been preparing for the 2014 Vic-Maui since September 2012. Come and enjoy a fun filled week of pre-race activities in Victoria, the Capital City of British Columbia and one of the most beautiful harbours in the world. Victoria Events are open to Vic-Maui competitors, family & friends, sponsors, officials, volunteers and supporters.
Moorage availability is tight, but there is some space available for additional spectator boats for the second start.
Planning your Vic-Maui schedule:
First Start:
Boats starting in the First Start are: Avalon, Bedlam II, Losloper, Passepartout, Turicum, Turnagain
the First Start Send-off Social will be held Tuesday July 1, 3:00-5:30 pm
the First Start will be outside the harbor on Thursday July 3 at 10:00 am
Second Start:
Boats starting in the Second Start are: Alegria X, Anduril, Family Affair, JAM, Kahuna, Kinetic, Longboard, New Haven, String Theory
the Second Start Send-off Social will be held Thursday July 3, 3:00-5:30 pm
the Second Start will be outside the harbor on Saturday July 5 at 10:00 am
The Vic-Maui fleet will be moored at the Causeway Docks in the Inner Harbor. Send-off Socials will be held at the Vic-Maui section of the docks. Tickets are required for the Send-off Socials.
Tickets for all race crew members are already booked. Early bird pricing for the Send-off Socials (dock parties) has been extended until June 27. After that, prices go up.
Click Here for Send-Off Social Information and Tickets
Click Here for More Information on Victoria, including Vic-Maui Preferred Accommodations
Click Here for Vic-Maui Fleet Moorage Information
Click Here for Greater Victoria Harbour Authority Moorage Information
Race Tracker
Vic-Maui is using Yellowbrick Tracking again for 2014. Every boat will be carrying a transponder that communicates the boat's position, speed and course through the Iridium satellite network. You can follow the fleet, and each boat individually, with multiple position updates per day. Note that the Race Tracker will go "live" in time for the First Start on Thursday, July 3. See the Race Tracker on the Vic-Maui home page at www.vicmaui.org. The Race Tracker will go "live" in time for the First Start on Thursday, July 3.
Vic-Maui Waiting Wahine Luncheon
Vic-Maui, co-hosted by the Royal Vancouver Yacht Club and the Lahaina Yacht Club, and the Pioneer Inn invite you to attend our traditional Vic-Maui Waiting Wahine luncheon. This event is offered at no charge to you. Everyone from Vic-Maui is welcome - Sailors, Family, Friends and Supporters!
The Waiting Wahine Luncheon will be held in the Garden Couryard at the Pioneer Inn in Lahaina, commencing at 11:30 am on Monday, July 21, 2014. We are planning a wonderful luncheon, preceded by a fashion show put on Serendipity Maui.
We ask that you RSVP to enable us to arrange for the proper amount of food, seating and table arrangements, decorations, etc. Mahalo.
Vic-Maui Official Merchandise
Online sales of Vic-Maui Official Merchandise were launched in April. Orders are shipping! Select your Vic-Maui team gear from a wide range of products including T-shirts and polo shirts, hats and burgees, fleeces and jackets, waterproof gear bags. Team gear can be customized with the boat's name. We also have in-person shopping for select items at the LYC Ship's Store on Front Street in Lahaina.
* * * * * * * * * *
Shackles & Cotterpins welcomes your feedback, comments and suggestions. You can contact us at shackles.editor@vicmaui.org. You can find a list of all other Vic-Maui contacts on our website. We look forward to hearing from you. Click here to unsubscribe.
* * * * * * * * * *
Victoria to Maui International Yacht Race
The Victoria to Maui International Yacht Race is hosted by the Royal Vancouver Yacht Club and the Lahaina Yacht Club. First contested in 1965 and sailed every second year since 1968, Vic-Maui is the pinnacle of Pacific Northwest ocean racing. Vic-Maui starts in July off Victoria, British Columbia and finishes near Lahaina, Maui, a distance of approximately 2308 nautical miles.
Vic-Maui challenges navigators to demonstrate their weather routing and navigational skills. Success depends on the navigator's skill in predicting where the Pacific High pressure zone and trade winds will be, nearly a week into the future.
The adventure includes sailing around the Pacific High and surfing downwind in the trades. The days pass quickly with the fleet surrounded by dolphins and albatross, spectacular sunrises, sunsets and brilliant starlit nights.
Teamwork gets the boats to the finish line near Lahaina, where each arriving boat is greeted with an outstanding Hawaiian welcoming party. Family and friends meet the racers to celebrate the accomplishment with hugs, leis and mai-tais. Many crew stay to spend more time enjoying Maui with their families before heading home.
Visit www.vicmaui.org for Challenge - Adventure - Teamwork!
* * * * * * * * * *
Hosts
Royal Vancouver Yacht Club • Lahaina Yacht Club
Gold
Greater Victoria Harbour Authority • Navis Marine Insurance • Pacific Yachting • Westerly Yachts
Silver
Azaris Studios • CSR Marine • First Yacht Services • North Sails • Signature Yachts
Supporters
Mount Gay Rum • Hester Creek • Whistler Brewing
Tremewen Art • Kingwell Island Art • Serendipity Maui • West Maui Sail & Canvas • Trilogy Excursions
Victoria Preferred Accommodations
Harbour Towers Hotel • Hotel Grand Pacific • Sandman • Strathcona Hotel
Aston Kaanapali Shores • Outrigger Hotels and Resorts • Pioneer Inn • Sheraton Maui
Southern Straits • Oregon Offshore • Swiftsure • Van Isle 360