Alumni Reunion Tickets, North U Seminars, Shipping to Maui, Iridium Satphones, Featured Sponsor - North Sails
by Event Committee, March 7th, 2014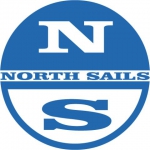 Vic-Maui Alumni Reunion -

All Years • All Boats • All Sailors
Tickets on Sale Now!
Who & What:
Everyone associated with Vic-Maui from 1965 to 2014
All Years • All Boats • All Sailors
Mai Tai's • Pupu's • Prizes
When & Where:
Thursday April 10, 7:00 pm, Royal Vancouver Yacht Club
Why:
"Vic-Maui - The Adventure of a Lifetime • A Lifetime of Adventure"
Prizes:
Five Nights in a Condo at the Outrigger Napili Shores on Maui • And More!
For More Information and Online Ticket Purchase:
Please visit www.vicmaui.org/alumni
North U Seminars & Webinars
North U offers seminars in various North American cities including Vancouver. The overall schedule is available by clicking here.
March 15 - Vancouver: Boatspeed & Racing Trim is the featured seminar for the 2014 season, with seminars scheduled in 30 locations throughout North America. Speed Wins Races. The Boatspeed and Racing Trim Seminars teach the latest go-fast techniques. Click here for more info
Expedition Software Webinars: The information age is hitting sailing full force. Today's top racers use on-board computers to optimize racing strategy and boat performance on the fly (while also compiling data for later analysis). Expedition Webinars show how to use Expedition software to improve your racing. As a software training program, this course is perfectly suited to on-line Webinar delivery. Click here for more info
Shipping To Maui
Shared shipping from Seattle to Maui is being arranged by Crown Moving. Boats can ship personal goods, delivery sails and equipment that are not required to be carried onboard during the race. Shipments from US and Canadian boats can be accepted as long as they are delivered to the shipper in Seattle. Mahalo to John McPhail of JAM for helping arrange this. For more information, contact Laurie Murray at Crown Moving at 206-336-2521 or by email to lmurrey@crownmoving.com.
Iridium Satphones
Ralph's Radio, with locations in Vancouver and Victoria, is an Iridium dealer with an in-house voice and data communications team that understands marine installations and applications. For sales and support, contact Trevor Rurak at 604-879-4228 ext 321, or by email to trevor@ralphs.ca.
Featured Sponsor - North Sails

The World Leader in Sailmaking: North Sails has become the world leader in sailmaking through an ongoing commitment to making sails that are faster, lighter and longer lasting than any other sails in the world. Whether you race or cruise, North Sails is committed to designing and building sails that are just right for you! When performance counts, the choice is clear.
Sails • Sail Care 604-271-2111 Website: http://www.na.northsails.com/vancouver.aspx
See more Vic-Maui sponsors at the end of this newsletter.
Vic-Maui is on Facebook!
Please visit us and "like" us at https://www.facebook.com/pages/Vic-Maui-International-Yacht-Race/315028561904036
* * * * * * * * * *
Victoria to Maui International Yacht Race
The Victoria to Maui International Yacht Race is hosted by the Royal Vancouver Yacht Club and the Lahaina Yacht Club. First contested in 1965 and sailed every second year since 1968, Vic-Maui is the pinnacle of Pacific Northwest ocean racing. Vic-Maui starts in July off Victoria, British Columbia and finishes near Lahaina, Maui, a distance of approximately 2308 nautical miles.
Vic-Maui challenges navigators to demonstrate their weather routing and navigational skills. Success depends on the navigator's skill in predicting where the Pacific High pressure zone and trade winds will be, nearly a week into the future.
The adventure includes sailing around the Pacific High and surfing downwind in the trades. The days pass quickly with the fleet surrounded by dolphins and albatross, spectacular sunrises, sunsets and brilliant starlit nights.
Teamwork gets the boats to the finish line near Lahaina, where each arriving boat is greeted with an outstanding Hawaiian welcoming party. Family and friends meet the racers to celebrate the accomplishment with hugs, leis and mai-tais. Many crew stay to spend more time enjoying Maui with their families before heading home.
Visit www.vicmaui.org for Challenge - Adventure - Teamwork!
* * * * * * * * * *
Hosts
Royal Vancouver Yacht Club • Lahaina Yacht Club
Gold
Greater Victoria Harbour Authority • Navis Marine Insurance • Pacific Yachting • Westerly Yachts
Silver
Azaris Studios • CSR Marine • First Yacht Services • North Sails • Signature Yachts
Supporters
Tremewen Art • Kingwell Island Art
Victoria Preferred Accommodations
Harbour Towers Hotel • Hotel Grand Pacific • Sandman • Strathcona Hotel
Aston Kaanapali Shores • Outrigger Hotels and Resorts • Pioneer Inn • Sheraton Maui
* * * * * * * * * *