Yacht Tracker
Follow the race online:

...or download the App for your iPad or iPhone
Newsletter Sign-Up
Please enter your email address if you wish to be included on the Vic-Maui Shackles & Cotterpins newsletter email distribution list.
Sponsors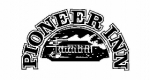 Featured Yacht Profile
Kinetic

Type
: Beneteau First 47.7
Skipper
: David Sutcliffe
Port
: Vancouver, BC
Blog:
1 articles posted
Sailing for the Royal Vancouver Yacht Club and skippered by David Sutcliffe, the second entrant for the 2012 Vic-Maui race is Kinetic, a Beneteau First 47.7.
David hails from North Vancouver, BC. The Kinetic team is returning to the Vic-Maui race after sailing in the 2004, 2006, and 2010 Vic-Maui races. Kinetic sailed in the 2005 Van Isle 360 race and in the stormy 2005 and 2010 Southern Straits races. Following the 2006 Vic-Maui race, Kinetic sailed onward to Australia, completed the 2006 Sydney Hobart race and then sailed home, a round trip of over 17,000 nautical miles. Kinetic's Vic-Maui 2010 overall race-winning crew included five adults and four teens. To date in 2012, Kinetic has sailed in the Southern Straits, Oregon Offshore and Swiftsure races.
Kinetic's Vic-Maui 2012 crew of ten sailors includes David Sutcliffe (skipper), Brenda Blue, Vern Burkhardt, Reto Corfu, Alex May, Bill May, Gaylean Sutcliffe, Jeff Sutcliffe, Adam Thomson and Greg Westerlund.
Filing Kinetic's 2012 entry papers early, David commented "This will be our fourth ocean race to Hawaii. We're in it for the challenge, adventure and teamwork, and the great parties in Lahaina!"
[Read More Yacht Profiles]
Weather